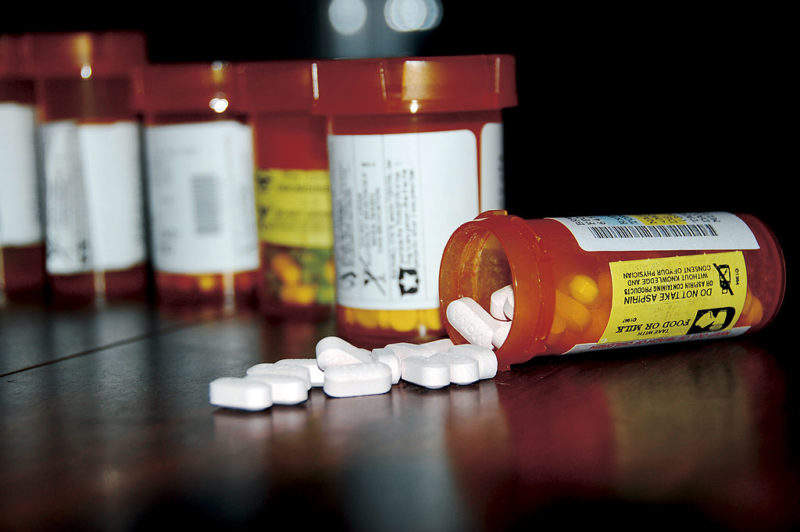 New research suggests that over-the-counter non-opioid drugs may be better than opioids at relieving certain chronic pain conditions.
Published in the Journal of the American Medical Association, the study examined the effects of opioid versus non-opioid medications on osteoarthritis pain-related function.
Researchers found that the use of opioid medication therapy did not result in significantly better pain-related function over 12 months than non-opioid alternatives.
The randomised clinical trial included 240 patients with moderate to severe chronic back pain, or hip or knee osteoarthritis pain despite taking pain medication. Patients were given either opioids including generic Vicodin, oxycodone or fentanyl patches, or non-opioids including generic Tylenol, ibuprofen and prescription pills for nerve or muscle pain.
Researchers measured pain intensity levels and pain-related function using the brief pain inventory (BPI) over 12 months. They found that although the groups had similar pain-related function ─ 3.4 for the opioid group and 3.3 for the non-opioid group ─ the non-opioid group had a lower pain intensity. The mean 12-month BPI severity was 4.0 for the opioid group and 3.5 for the non-opioid group. Adverse medication-related symptoms were significantly more common in the opioid group.
These findings suggest that there is no need to use opioids to relieve the indications included in the trial and that a non-opioid medication may offer a similar, if not better, level of relief.
The study bolsters efforts to promote non-opioid painkillers as viable alternatives to highly addictive opioids. According to the American Society of Addiction Medicine, there were 20,101 overdose deaths related to prescription pain-relieving opioids in the US in 2015. In the same year there were 240 million opioid prescriptions dispensed the US, nearly one for every adult in the general population, suggesting that over-prescription is a major contributor to the ongoing opioid crisis.
Such statistics have prompted researchers to develop alternative methods of pain relief. Natural opioids, which are less addictive than synthetic opioids as patients do not become tolerant as quickly, may be a solution to managing pain while lowering the risk of overdose. Alternative delivery methods, such as nasal sprays, are also being explored.