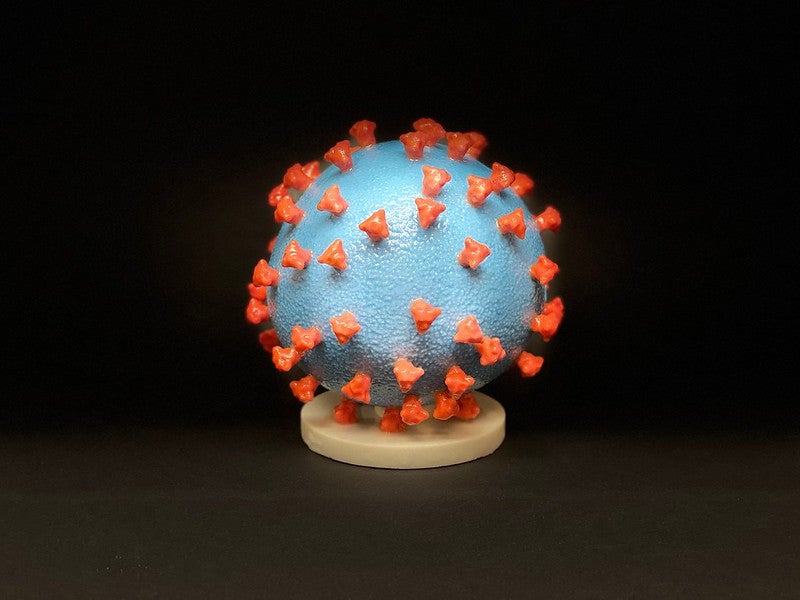 The US Food and Drug Administration (FDA) has approved for OncoImmune to conduct a Phase III clinical trial of CD24Fc to treat patients hospitalised with Covid-19.
CD24Fc modulates host inflammatory response to tissue injuries, believed to be involved in autoimmune disease, cancer, graft-versus-host disease (GvHD) and metabolic syndromes.
The novel coronavirus, SARS-CoV-2, leads to clinical symptoms by killing the lung cells, causing inflammation that worsens those clinical symptoms.
OncoImmune co-founder and CEO Dr Yang Liu said: "CD24Fc is a first-in-class biologic that fortifies an innate immune checkpoint against excessive inflammation caused by tissue-injuries.
"We are very excited to launch a global effort to test the clinical efficacy of CD24Fc in speeding up the recovery of hospitalised Covid-19 patients."
In the double-blind, randomised, multi-centre Phase III trial, researchers will assess CD24Fc's safety and efficacy in around 230 patients exhibiting severe clinical symptoms.
Participants will receive a single 480mg IV infusion of the drug candidate or placebo. Named SAC-COVID, the trial involves a follow-up of 14-days to monitor safety and efficacy in clinical improvement.
The study involves two interim analyses, for safety and therapeutic activity, and therapeutic efficacy, respectively.
Patients will receive CD24Fc in combination with the 'best available' treatment, said the company. Those on other experimental therapies can also enrol in the trial.
OncoImmune co-founder and chief medical officer Dr Pan Zheng said: "In addition to anti-viral therapy, a comprehensive strategy in treating Covid-19 patients should include a non-antiviral approach targeting the tissue injury-induced inflammation."
Previously, assessment of the drug candidate took place in a Phase IIa trial for prophylaxis of acute GvHD in leukaemia patients receiving hematopoietic stem cell transplantation (HSCT).
Data showed a significant improvement in 180 Day Grade III-IV acute GVHD Free survival.
Free Whitepaper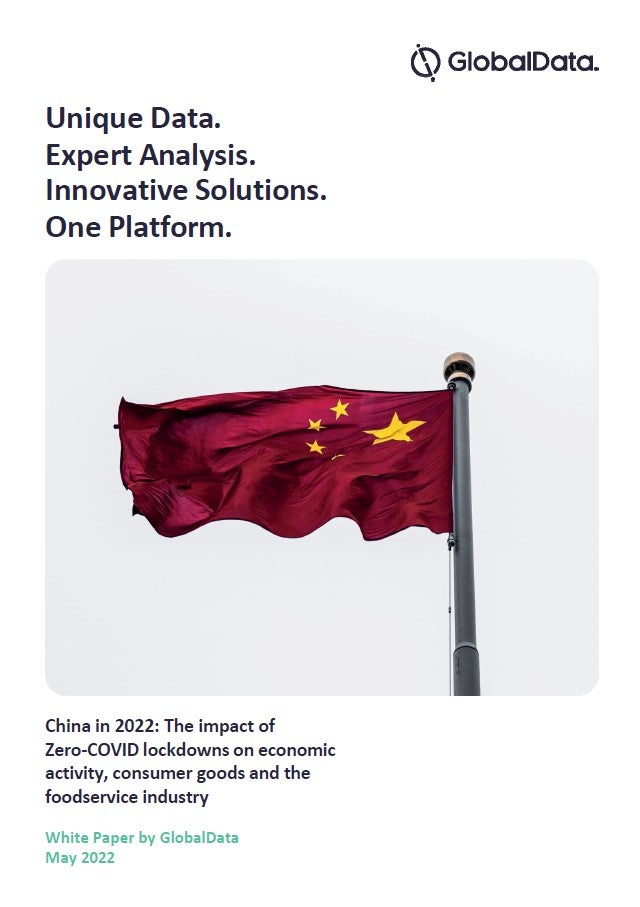 What is the impact of China's Zero-COVID lockdowns on economic activity, consumer goods and the foodservice industry?
While wanting to protect the country from being overwhelmed by Omicron, China's adherence to a Zero-COVID policy is resulting in a significant economic downturn. COVID outbreaks in Shanghai, Beijing and many other Chinese cities will impact 2022's economic growth as consumers and businesses experience rolling lockdowns, leading to a slowdown in domestic and international supply chains. China's Zero-COVID policy is having a demonstrable impact on consumer-facing industries. Access GlobalData's new whitepaper, 
China in 2022: the impact of China's Zero-COVID lockdowns on economic activity, consumer goods and the foodservice industry
, to examine the current situation in Shanghai and other cities in China, to better understand the worst-affected industry sectors, foodservice in particular, and to explore potential growth opportunities as China recovers. The white paper covers:
Which multinational companies have been affected?
What is the effect of lockdowns on foodservice?
What is the effect of lockdowns on Chinese ports?
Spotlight on Shanghai: what is the situation there?
How have Chinese consumers reacted?
How might the Chinese government react?
What are the potential growth opportunities?
by GlobalData