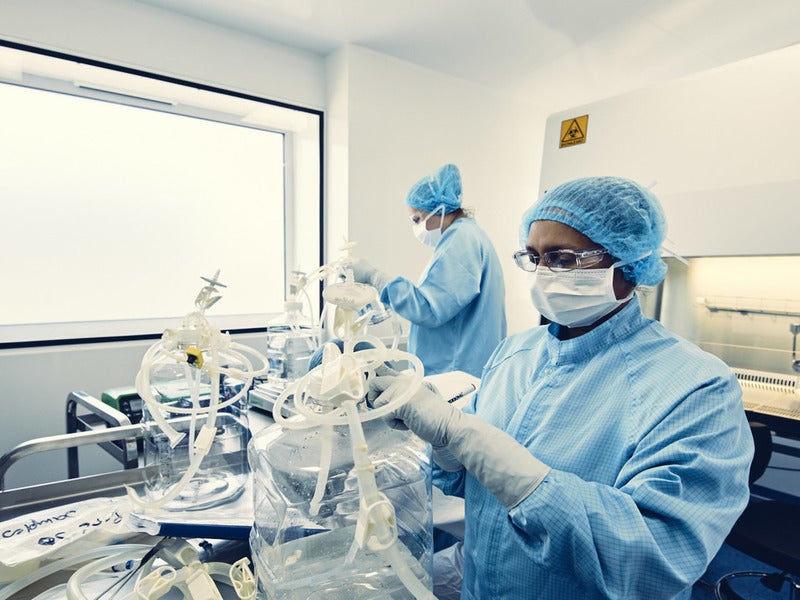 Oxford BioMedica (OXB) and Santen Pharmaceutical have agreed to jointly conduct research and development (R&D) activities for gene therapy products.
Under an R&D collaboration and an option and licence agreement, the companies will use OXB's lentiviral vectors to generate pre-clinical, proof-of-concept evidence to discover treatments for inherited retinal disease.
The collaboration will also use OXB's LentiVector platform and industrial-scale manufacturing capabilities.
Santen Pharmaceutical chief scientific officer and global R&D head Naveed Shams said: "We are excited to partner with Oxford Biomedica and leverage their lentiviral vector platform to develop innovative therapeutics for an inherited retinal disease.
"This important collaboration builds on Santen's ongoing research efforts as part of the CiCLE Programme from the Japan Agency for Medical Research and Development, and further strengthens our commitment to addressing challenges in ophthalmic care."
Under the partnership, OXB will receive an undisclosed milestone payment in addition to development milestones and royalties of up to 10% on net sales.
Santen will hold worldwide commercial rights to any drugs made as part of the programme, while OXB will be able to co-fund and participate in development and commercialisation activities in the US and Europe.
Inherited retinal diseases are rare disorders caused by more than 260 different genes. They are strong candidates for gene therapy as many of the responsible genetic mutations have already been identified.