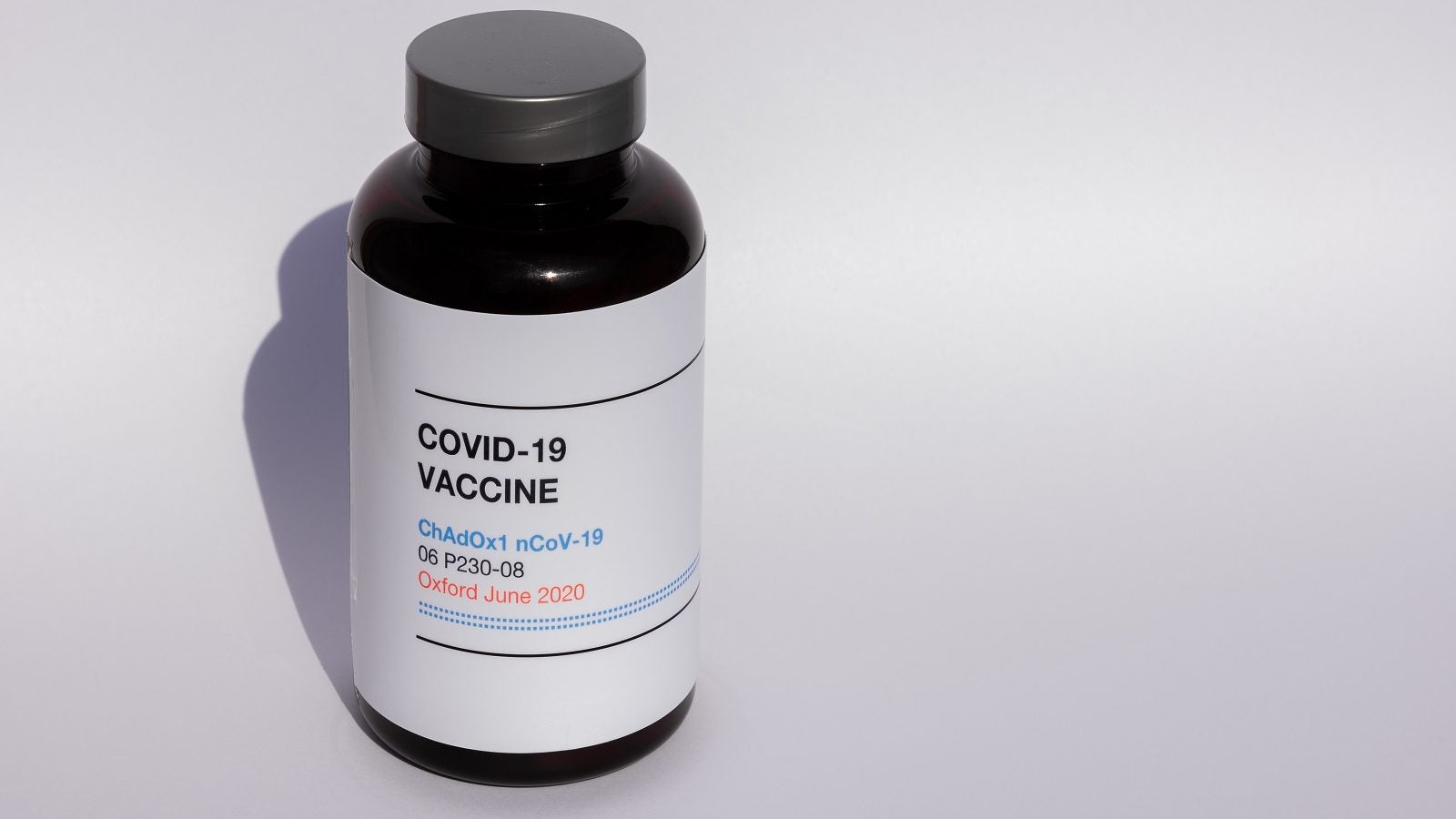 A study conducted by the Pirbright Institute, in alliance with the University of Oxford, has demonstrated that two doses of the ChAdOx1 nCoV-19 (AZD1222) Covid-19 vaccine boost antibody response in pigs, compared to a single dose.
ChAdOx1 nCoV-19 is a chimpanzee adenovirus vaccine vector comprising the SARS-CoV-2 spike protein. It has been developed at Oxford University's Jenner Institute and licensed to AstraZeneca.
Phase 1 clinical trials of the single-dose vaccine are underway after preclinical research showed that the product could protect macaques against lung disease following a single immunisation.
Currently, participants are being enrolled for the next phase of human trials, with the hope that an effective vaccine could be generated later this year.
The Pirbright studies were intended to determine if two doses – prime and boost – of the new vaccine trigger a greater immune response in pigs. An enhanced immune response is set to offer improved protection against the disease.
According to the study findings, two ChAdOx1 nCoV-19 vaccine doses induce a significantly greater antibody response in pigs, with a significant rise in neutralising antibodies that bind to the virus and block infection.
The researchers noted that further research is needed to validate these findings in humans. Currently, two doses are being evaluated in a small number of participants.
Pirbright Institute director Bryan Charleston said: "These results look encouraging that administering two injections with the same vaccine boosts antibody responses that can neutralise the virus, but it is the response in humans that is important.
"The pig has proved to be a valuable model for testing human vaccines for other diseases to give an indication of the type of immune response induced and testing different doses."
Furthermore, the researchers assessed the impact of a second vaccine dose on T-cell responses. While their activity did not significantly improve, findings revealed that the ChAdOx1 nCoV-19 vaccine also generates T-cell responses.
A combination of neutralising antibody and T-cell responses are expected to prevent and control infection.