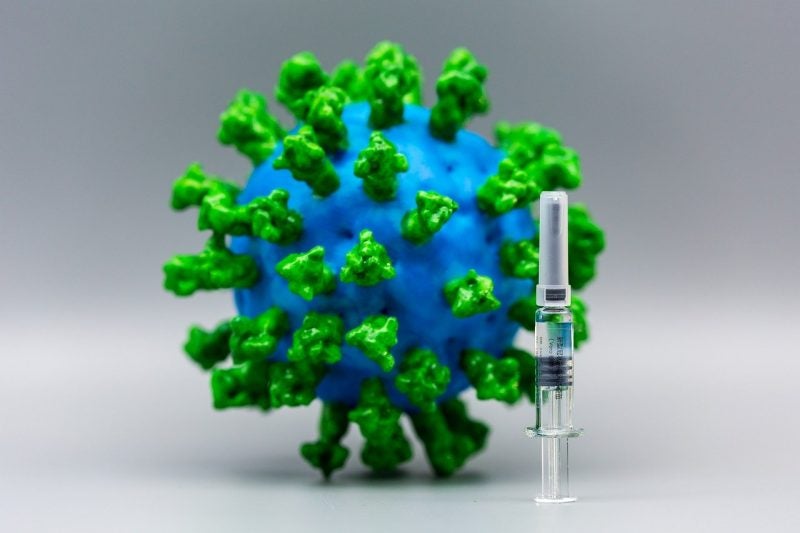 US-based immunotherapy company PDS Biotechnology has partnered with Brazilian biotechnology firm Farmacore Biotechnology to jointly develop a Covid-19 vaccine.
The vaccine candidate, Versamune-CoV-2FC (PDS0204), is based on PDS Biotechnology's immune-activating Versamune platform, integrating a recombinant fusion protein of SARS-CoV-2 developed by Farmacore to be recognised by the human immune system.
The vaccine is expected to rapidly trigger neutralising antibodies, killer T-cells and memory T-cells against the SARS-CoV-2 virus.
As part of the alliance, PDS Biotechnology and Farmacore will speed-up the development of Versamune-CoV-2FC into Phase 1 clinical trials in Brazil. The Brazilian Ministry of Science, Technology, Innovation and Communication (MCTIC) will offer initial financial support for the clinical testing.
PDS Biotechnology CEO Dr Frank Bedu-Addo said: "We are excited to expand our ongoing collaboration with Farmacore, which provides an opportunity to rapidly accelerate development of a novel Covid-19 vaccine into Phase I clinical testing in Brazil.
"We believe that pairing PDS Biotechnology's Versamune T-cell activating vaccine technology with Farmacore's recombinant SARS-CoV-2 protein will allow us to quickly assess the efficacy of Versamune-CoV-2FC to potentially reduce the continuing spread of Covid-19 infections."
The partners will leverage several research and development sites in the US and Brazil for the preclinical and clinical development of the Covid-19 vaccine candidate.
According to the terms of the collaboration, Farmacore holds commercialisation rights in Latin America while sales revenues from the region will be shared between the companies.
PDS Biotechnology has the right of first refusal for commercialisation outside of Latin America. The company is currently in talks with other governmental and non-governmental agencies for additional funding to support Versamune-CoV-2FC development.
Farmacore executive director Helena Faccioli said: "In joining forces with our partner PDS Biotechnology, we believe we can substantially accelerate our development efforts to bring an effective Covid-19 vaccine, inducing a broader range of long-term protective immune responses, to people around the world."
Previously, the companies worked together to develop a Versamune-based vaccine against tuberculosis.