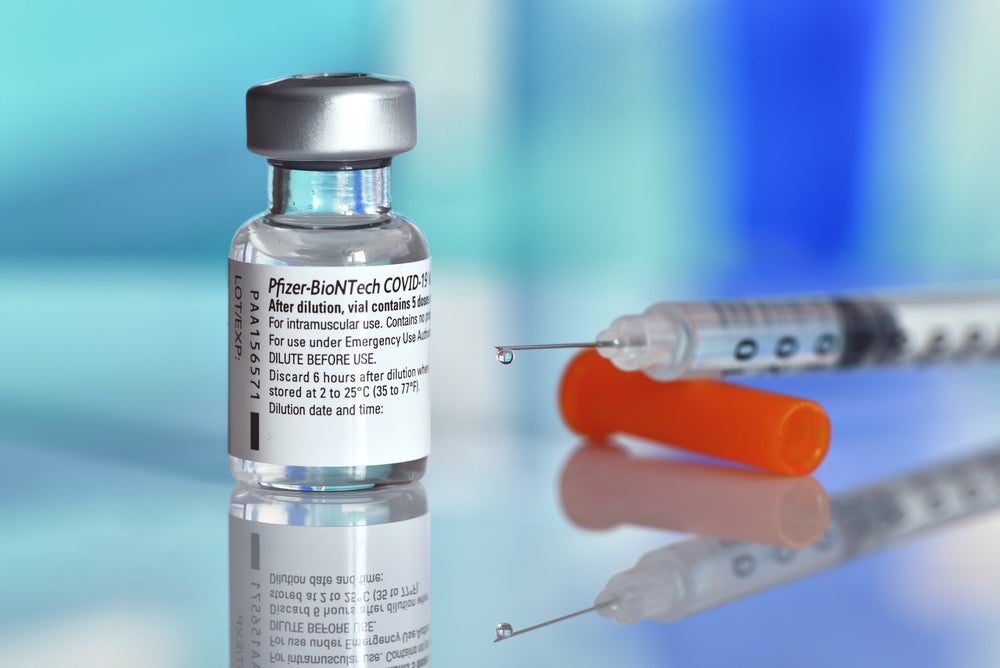 The approval of Pfizer and BioNTech's Covid-19 vaccine COMIRNATY in the UK has been expanded to include individuals between 12 and 15 years of age.
The UK's Medicines and Healthcare products Regulatory Agency (MHRA) granted the extension to COMIRNATY's current approval following "a rigorous review of the safety, quality and effectiveness of the vaccine in this age group."
The decision comes just a week after EU health authorities extended the jab's approval to include 12 to 15-year-olds in all 27 EU member states.
MHRA chief executive Dr June Raine said in a statement: "We have carefully reviewed clinical trial data in children aged 12 to 15 years and have concluded that the Pfizer-BioNTech Covid-19 vaccine is safe and effective in this age group and that the benefits of this vaccine outweigh any risk.
"We have in place a comprehensive safety surveillance strategy for monitoring the safety of all UK-approved Covid-19 vaccines and this surveillance will include the 12 to 15-year age group."
Raine added that the UK's Joint Committee on Vaccination and Immunisation will advise on whether this age group will be vaccinated as part of the country's deployment programme. Currently, routine vaccinations are not available to under-18s in the UK. In England and Scotland, those aged 30 and over are now eligible, while everyone aged 18 and over can now get a vaccine in Wales and Northern Ireland.
Meanwhile, a paediatric study evaluating the safety and efficacy of the Pfizer/BioNTech vaccine in children aged six months to 11 years is ongoing. The companies expect to have definitive readouts in September. Subject to results, they will submit for an Emergency Use Authorization in the US or a variation to conditional marketing authorisations for two cohorts, children two to five years of age and five to 11 years of age.