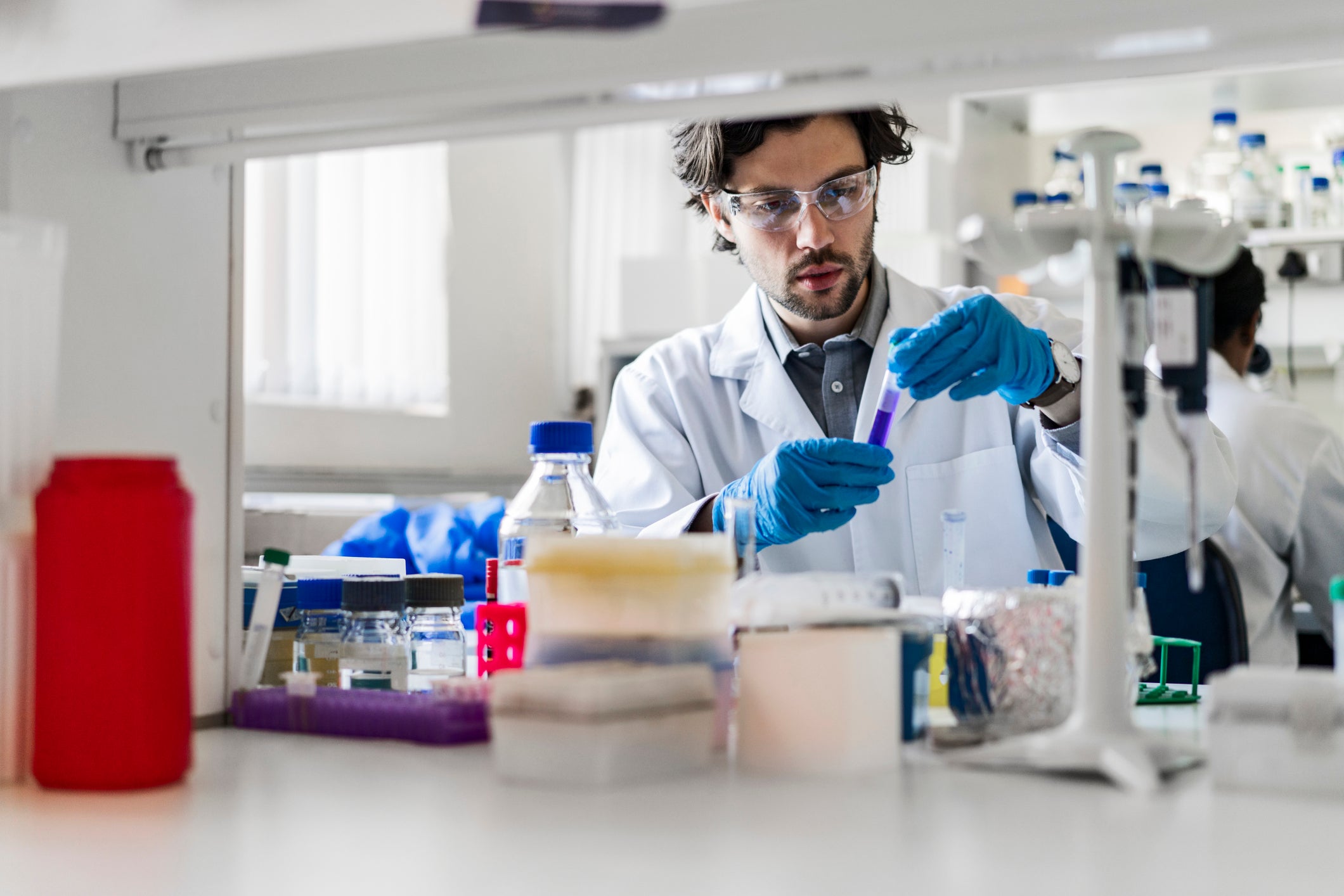 The Foundation for the National Institutes of Health (FNIH) has announced its plans to prioritise eight rare diseases to provide industry standards for manufacturing, preclinical testing and product analytical testing for gene therapy development.
This news was announced during the American Society of Gene & Cell Therapy (ASGCT) 26th Annual Meeting in Los Angeles. The Foundation's Accelerating Medicines Partnership (AMP) Bespoke Gene Therapy Consortium (BGTC) will study these eight conditions by focusing on gene therapies using adeno-associated vectors (AAV).
Dr. Courtney Silverthorn PhD, the associate vice president of science partnerships at the FNIH, said that the BGTC plans to "bring some more standardisation and clarity to the pathway of how you get an AAV gene therapy into a first-in-human clinical trial [for rare diseases]." Silverthorn said to Pharmaceutical Technology, the consortium aims to overcome the current patient participation in clinical trial barriers, associated with rare diseases, by working with patient advocacy groups and contact registries.
The first eight diseases chosen by the BGTC are Charcot-Marie-Tooth disease type 4J, congenital hereditary endothelial dystrophy, Morquio A syndrome, multiple sulfatase deficiency, NPHP5 retinal degeneration, propionic acidaemia (PCCB), Retinitis pigmentosa 45, and spastic paraplegia 50. These rare conditions were selected following an extensive review process, which analysed natural history data, unmet treatment needs, and an established disease model amongst other things.
In the next 12 months, the organisation will conduct the work leading up to investigational new drug (IND) submissions for new gene therapies. This will include pairing up indications with manufacturers amongst the BGTC's partners. Regulatory management, preclinical testing and centralised institutional review boards (IRB) will be done at an NIH-funded coordinating centre. Silverthorn said, "We hope to have those INDs submitted in the first half of next year, and hopefully, enrol patients in mid to late 2024". BGTC will likely simultaneously work towards multiple IND applications for different diseases, she added.
The BGTC was launched in October 2021, as the first AMP initiative. The AMP was launched in 2014 as a partnership between the FDA, the National Institutes for Health, and several public and private organisations. The BGTC's 33 member organisations have funded the consortium with $97 million to achieve its goals. These organisations include 12 life science companies, 11 NIH institutes and centres, and ten non-profit organisations.
Silverthorn pointed out that, in the past, other AMP initiatives have expanded after successfully achieving their goals, so there is the possibility that, upon successful therapy development for these eight rare diseases, the initiative could expand to study more rare diseases.
Cell & Gene Therapy coverage on Pharmaceutical Technology is supported by Cytiva.
Editorial content is independently produced and follows the highest standards of journalistic integrity. Topic sponsors are not involved in the creation of editorial content.