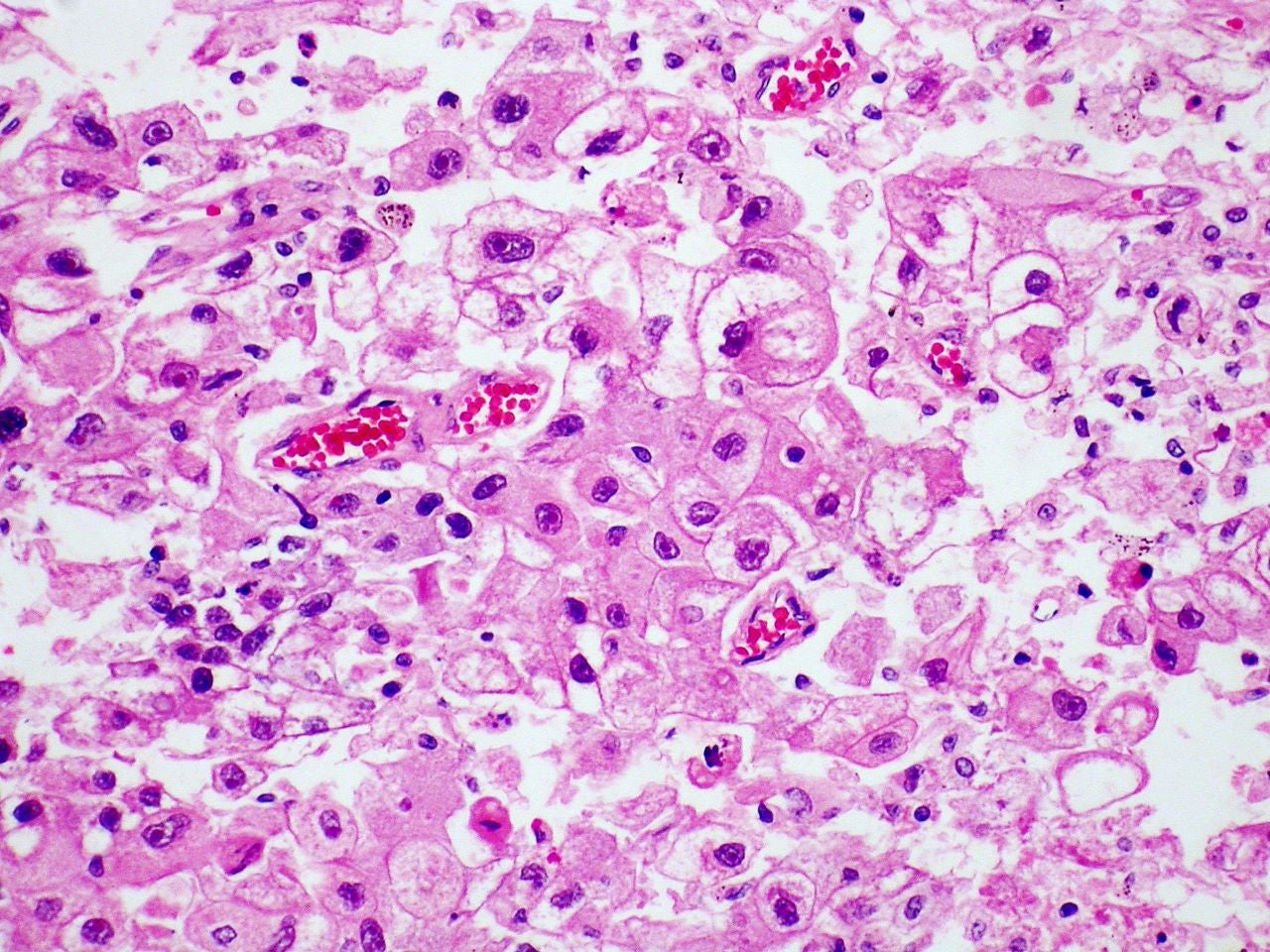 Roche has obtained approval from the European Commission for Tecentriq (atezolizumab) and Avastin (bevacizumab) combination to treat adult patients with advanced or unresectable hepatocellular carcinoma (HCC).
The combination therapy is the first and only cancer immunotherapy regimen approved in Europe for the treatment of HCC, the most common form of liver cancer.
Tecentriq and Avastin regimen can potentially improve the ability of the immune system to fight a broad range of cancers.
The monoclonal antibody Tecentriq can attach with a protein called PD-L1, expressed on tumour cells and tumour-infiltrating immune cells.
Avastin is a biologic antibody that binds VEGF protein that plays an important role in tumour angiogenesis.
The approval supports results from the Phase III IMbrave150 study, which demonstrated that Tecentriq in combination with Avastin reduced the risk of death (overall survival (OS)) by 42% compared with sorafenib.
It also reduced the risk of disease worsening or death by 41% versus sorafenib.
In September, Roche received a positive opinion from the European Medicines Agency's (EMA) Committee for Medicinal Products for Human Use (CHMP) for the combination treatment.
The US Food and Drug Administration (FDA) approved Tecentriq plus Avastin in May for treating patients with unresectable or metastatic HCC who have not received prior systemic therapy.
The combination now holds approval in 59 countries for patients with unresectable HCC.
Roche Global Product Development head and chief medical officer Levi Garraway said: "Tecentriq in combination with Avastin is the first treatment to be approved in over a decade that has improved overall survival for people with previously untreated advanced or unresectable hepatocellular carcinoma.
"We're delighted that people in Europe can now benefit from this combination and we look forward to working with individual countries within the EU to ensure people can access the combination as soon as possible."