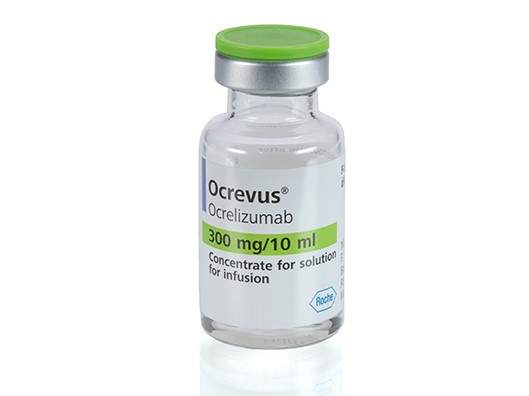 Switzerland-based Roche 's multiple sclerosis (MS) drug Ocrevus (ocrelizumab) has earned blockbuster status after it generated CHF1.04bn ($1.05bn) in sales only a year after its launch.
Ocrevus' success was noted in Roche's quarterly earnings report. The drug contributed to the 7% increase in sales for the company's pharmaceuticals division to CHF21.8bn and 15% in US sales as a result of strong patient demand. More than 90% of Ocrevus' sales came from the US.
The company's CEO Dr Severin Schwan declared Ocrevus was 'the most successful launch in the history of Roche'.
Ocrevus was granted breakthrough therapy designation by the US Food and Drug Administration (FDA) and approved in March 2017 for the treatment of relapsing remitting MS (RMS) and primary progressive MS (PPMS). It was approved for the same indication in the European Union in January 2018.
Roche chief medical officer and head of global product development Sandra Horning said: "Ocrevus is the first medicine to be approved for primary progressive MS, a debilitating form in which irreversible disability accumulates rapidly, and it provides a highly efficacious treatment option for people with relapsing forms of MS. We are committed to working with member states to provide access as quickly as possible to people with RMS and PPMS who may benefit from Ocrevus."
The drug's use in the UK's National Health Service (NHS) is determined by the National Institute for Health and Care Excellence (NICE) and The Scottish Medicines Consortium (SMC).
In June, NICE overturned its previous decision and approved Ocrevus for RMS with restrictions. The recommendation came after Roche agreed to a patient access scheme to discount the drug and conducted studies that compared its drug with main rivals by Sanofi, Biogen and Teva.
MS Trust director of development Jo Sopala said: "We are pleased that NICE has reversed its earlier decision and has now approved ocrelizumab as a treatment for relapsing remitting MS in England and Wales. It further expands the range of relapsing MS treatments by offering a different dosing schedule, a different mode of action, minimal monitoring and a low risk of side effects compared to existing disease modifying drugs."
However, NICE's first draft guidance notes that Ocrevus is not cost-effective for PPMS when compared to the price of routine NHS treatments provided for the condition.
The SMC has rejected the drug for RMS in Scotland also because of cost-effectiveness; the organisation's appraisal of the drug for PPMS is scheduled for later this year.
Ocrevus offers a different therapeutic approach to treating MS; it targets an immune cell called CD-20 positive B cells that plays a key role in the disease. Patients prescribed the medication are given an intravenous infusion every six months, but do not require routine testing between doses.