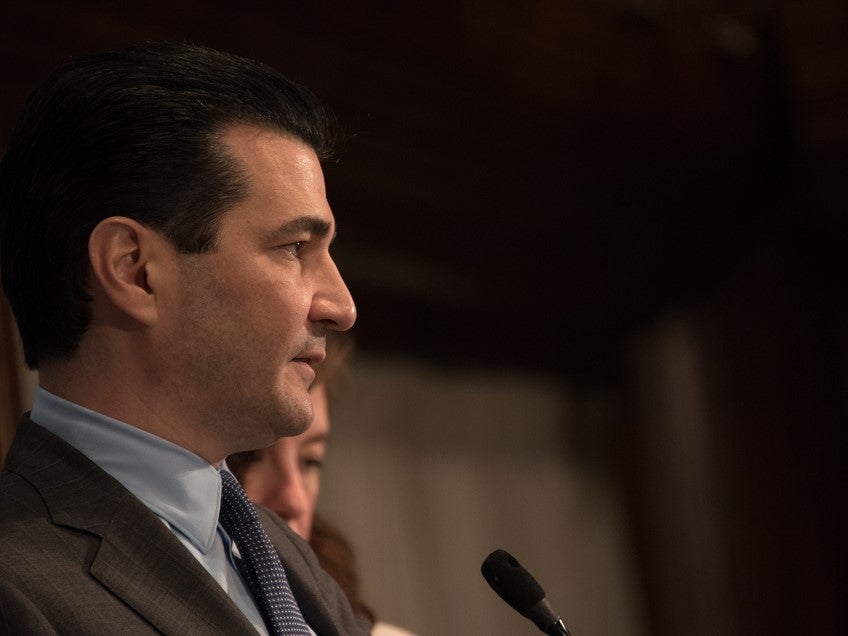 Scott Gottlieb has announced his resignation from the position of commissioner of the US Food and Drug Administration (FDA).
Gottlieb cited his weekly commute from Connecticut to Washington as his main reason for leaving the role, stating in his resignation letter to FDA staff, "there's perhaps nothing that could pull me away from this role other than the challenge of being apart from my family for these past two years and missing my wife and three young children."
Among his many acts as commissioners, Gottlieb will likely be remembered for his crusade against opioid addiction and to lower drug prices, as well as cracking down on youth e-cigarette use and carcinogenic impurities in blood pressure drugs.
Gottlieb was appointed to the position by US President Donald Trump in 2017. He has a medical degree from Mount Sinai Medical Centre, New York, and had previously worked in the FDA in the early 2000s, as well as being a former venture partner and consultant to the pharmaceutical industry .
Responding to the resignation, Secretary of State for Health and Human Services (HHS) Alex Azar said: "All of us at HHS are proud of the remarkable work Commissioner Gottlieb has done at the FDA. He has been an exemplary public health leader, aggressive advocate for American patients, and passionate promoter of innovation.
"I will personally miss working with Scott on the important goals we share, and I know that is true for so many other members of the HHS family."
President Trump also praised Gottlieb for his work at the FDA, tweeting: "Scott Gottlieb, who has done an absolutely terrific job as Commissioner of the FDA, plans to leave government service sometime next month…."
"….Scott has helped us to lower drug prices, get a record number of generic drugs approved and onto the market, and so many other things. He and his talents will be greatly missed!"
This resignation will be effective from next month. There is currently no indication of who will replace Gottlieb at the helm of the FDA.