Sound Pharmaceuticals (SPI) has received the US National Institutes of Health (NIH) unit National Center For Advancing Translational Sciences (NCATS) grant of $1.1m for developing new oral Covid-19 treatment, ebselen (SPI-1005).
The latest award adds to a previous grant of $3.1m, taking the NIH funding to a total of $4.2m.
A new class of anti-inflammatory compound with Glutathione Peroxidase (GPx) activity, ebselen has both anti-viral and anti-inflammatory activity.
Administered orally twice daily, SPI-1005 is being analysed for various neurotologic, neuropsychiatric and respiratory indications.
It is demonstrated to hinder the SARS-CoV-2 virus by attaching to and inhibiting the main protease (Mpro) and the papain-like protease (PLpro), the two enzymes needed for the replication of the virus.
The latest grant will support two randomised, double-blind, placebo-controlled clinical trials of ebselen in 120 adult subjects with moderate or severe Covid-19.
The further funds will aid the company in progressing these ongoing studies at additional trial sites, which are leading US academic/university hospitals.
Meanwhile, SPI partnered with ShanghaiTech University (STU) for the nonclinical testing of ebselen, along with various other antivirals to analyse their potential as treatments for various viral respiratory infections including influenza. 
In a press statement, Sound Pharmaceuticals said: "GPx is a new therapeutic target for several neurologic diseases of the peripheral and central nervous system including sensorineural hearing loss, tinnitus, ototoxicity, Meniere's disease, bipolar mania and treatment-resistant depression."
Apart from the Covid-1 trials, SPI-1005 is being analysed in Phase III trials to treat Meniere's Disease and a Phase IIb trial of tobramycin ototoxicity in cystic fibrosis patients with acute respiratory infections.
In April last year, the company announced the launch of two Phase II trials of the oral capsule, SPI-1005, to treat patients with moderate or severe Covid-19.
Free Whitepaper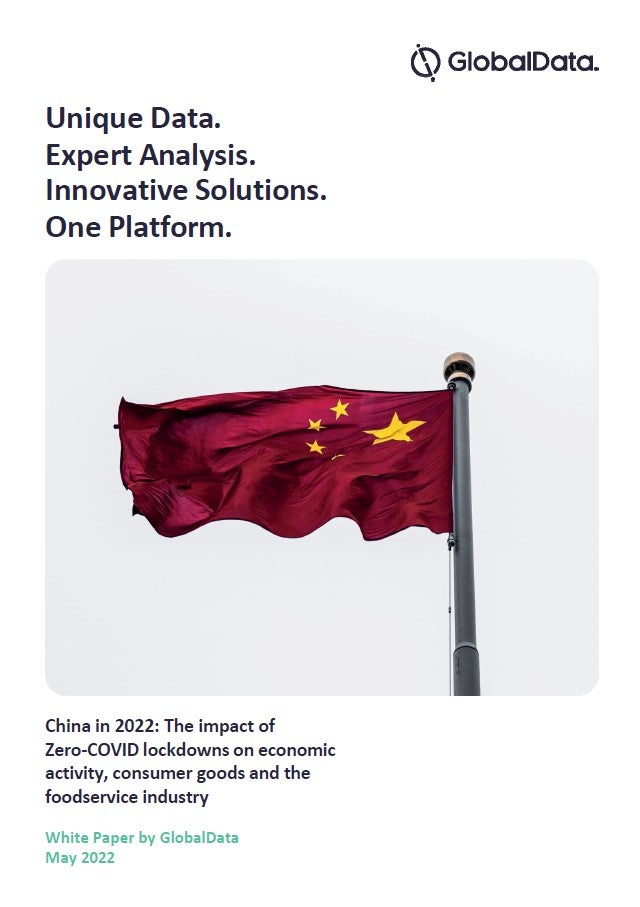 What is the impact of China's Zero-COVID lockdowns on economic activity, consumer goods and the foodservice industry?
While wanting to protect the country from being overwhelmed by Omicron, China's adherence to a Zero-COVID policy is resulting in a significant economic downturn. COVID outbreaks in Shanghai, Beijing and many other Chinese cities will impact 2022's economic growth as consumers and businesses experience rolling lockdowns, leading to a slowdown in domestic and international supply chains. China's Zero-COVID policy is having a demonstrable impact on consumer-facing industries. Access GlobalData's new whitepaper, 
China in 2022: the impact of China's Zero-COVID lockdowns on economic activity, consumer goods and the foodservice industry
, to examine the current situation in Shanghai and other cities in China, to better understand the worst-affected industry sectors, foodservice in particular, and to explore potential growth opportunities as China recovers. The white paper covers:
Which multinational companies have been affected?
What is the effect of lockdowns on foodservice?
What is the effect of lockdowns on Chinese ports?
Spotlight on Shanghai: what is the situation there?
How have Chinese consumers reacted?
How might the Chinese government react?
What are the potential growth opportunities?
by GlobalData