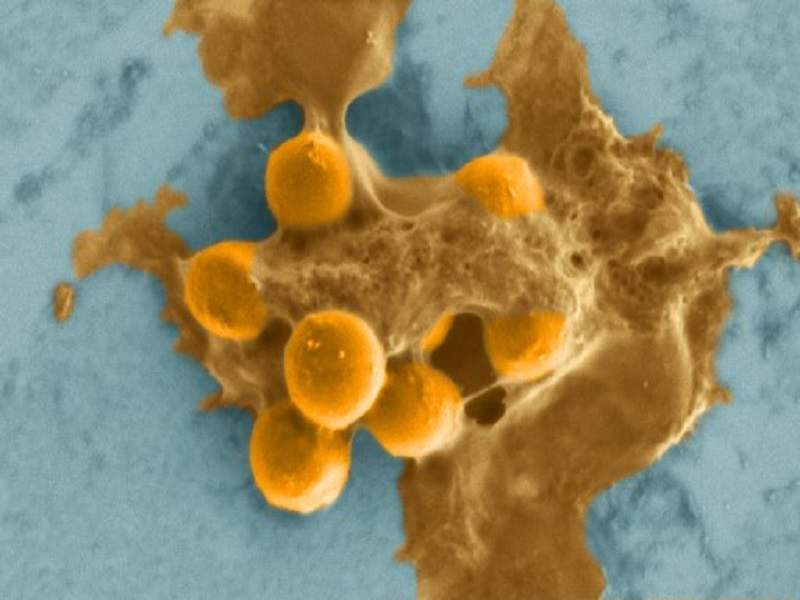 Researchers at the University of Adelaide have developed a new method of fighting antimicrobial resistance (AMR) by starving bacteria of iron.
The treatment is applied to the infected area through a wound-healing gel, and works by preventing bacteria from consuming iron, which is needed for growth, before eradicating the bacteria by poisoning it.
"Iron is like chocolate for bacteria" says lead researcher Dr Katharina Richter. "It gives them energy to grow, cause disease, and withstand attacks from our immune systems and antibiotics."
"Using two different compounds, we first starve the bacteria of iron and then feed them the bacterial equivalent of poisonous chocolate, which the hungry bacteria find irresistible. This 'double whammy' approach has defeated superbugs like golden staph [staphaphylococcus aureus─ bacteria commonly found in the nose, respiratory tract, and on the skin] in laboratory and animal studies."
Methods such as this do not rely on antibiotics, and as bacteria are unlikely to become resistant to their main fuel source there is less chance of AMR occurring.
The first human trials are currently taking place at Queen Elizabeth Hospital in Adelaide for antibiotic-resistant sinus infections. Researchers are now recruiting patients with chronic recurring sinus infections to take part in future trials.
Every year an estimated 700,000 people die globally from infections that cannot be treated due to antibiotic-resistant bacteria. With bacterial resistance predicted to cause an estimated 10 million deaths every year globally by 2050, researchers are looking for alternatives to antibiotics to help combat this global crisis.
Nanotechnology may be one solution. Researchers have found that nanoparticles are able to deliver more targeted treatments for drug-resistant bugs than traditional antibiotics. Nanostructures that attack the bacterial cells physically rather than chemically may be another solution.
Other methods include the use of honey, with research suggesting that Manuka honey may be an effective antibacterial agent on wounds containing antibiotic-resistant bacteria such as streptococci and pseudomonads.