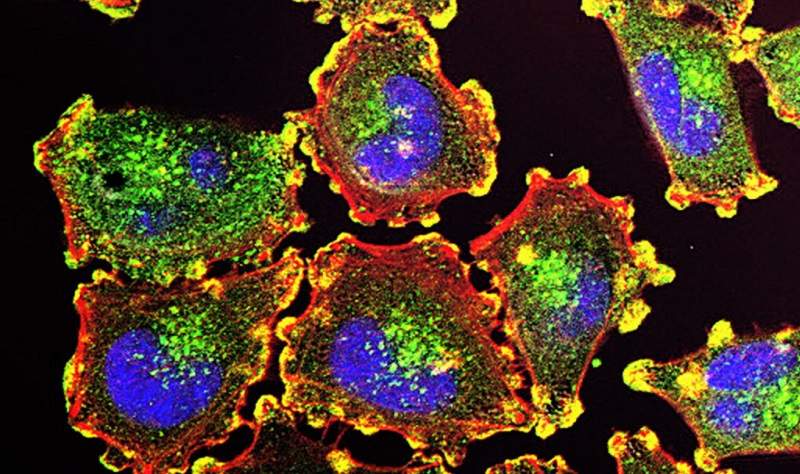 Global pharmaceutical company Bristol-Myers Squibb announced that cancer drug Yervoy (ipilimumab) has been approved by the European Commission for the treatment of metastatic melanoma in patients aged 12 and over.
The drug is currently the only immuno-oncology drug to receive approval in European for paediatric patients. This allows for the marketing of Yervoy for the treatment of metastatic melanoma—melanoma that has spread to other sites of the body—in all 28 EU member states.
Bristol-Myers Squibb conducted two clinical trials with Yervoy to evaluate its suitability for paediatric patients. Of the 12 patients aged 12 and older with melanoma treated with Yervoy across both studies, two patients experienced objective responses, including one partial response that was sustained for more than one year.
Peter Mohr, chief physician at Elbe Clinic Buxtehude's Department of Dermatology said: "While paediatric melanoma is rare, more effective therapeutic approaches are needed for this patient population. This approval of Yervoy in the EU expands physicians' options for paediatric patients with advanced melanoma to include an immuno-oncology treatment."
Yervoy is an immunotherapy treatment for metastatic melanoma that works by stimulating patient's own immune system to increase the activity of T cells and help the body fight cancer.
The US Food and Drug Administration approved Yervoy to treat paediatric patients 12 years and older with unresectable—in which the cancer cannot be removed completely through surgery—or metastatic melanoma in July 2017.
The drug was the first medicine approved for unresectable or metastatic melanoma for more than a decade when it was first approved for patients over 18 in 2011. It has been shown to improve overall survival, with patients surviving for around 10 months on treatment with Yervoy or a combination treatment, compared with six months on gp100, another melanoma treatment.
Costing around £80,000 per patient, the UK National Institute of Health and Care Excellence recommended against the use of the drug in the UK in 2011 on the grounds that it was not cost-effective.
However, with rates of paediatric melanoma increasing on average 2% per year since 1973, the approval of the drug could mean a wider variety of treatment options for paediatric patients.
Bristol-Myers Squibb head of development oncology Dr Fouad Namouni said:  "The expanded EU indication of Yervoy for paediatric patients with unresectable or metastatic melanoma is an outcome of Bristol-Myers Squibb's unyielding commitment to advancing treatments for patients with unmet clinical needs. With this approval, we're able to provide an alternative to young patients whose treatment options have traditionally been limited."