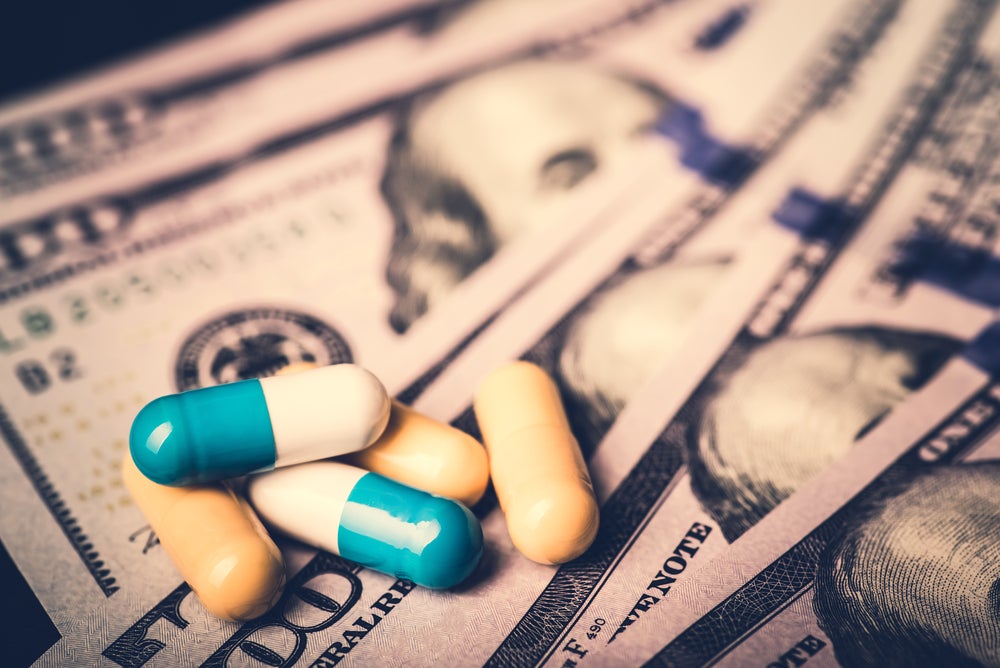 US industry association the Pharmaceutical Research and Manufacturers of America (PhRMA) has released a series of policies it says will make American healthcare more accessible and affordable.
The campaign, titled 'Building a Better Health Care System: PhRMA's Patient-Centered Agenda', outlines three key goals: ending the pandemic and building a more resilient healthcare system, making medicines more affordable, and building a more just, equitable healthcare system.
Addressing the need for fairer drug prices, the group accused health insurers of driving the high cost of medicines in the US.
PhRMA CEO Steve Ubl said in a statement: "Across the board, private insurance should work more like insurance is supposed to: spreading costs broadly and providing affordable coverage when people are sick. For example, insurers should cover more medicines from day one for patients with chronic illnesses who are often penalised by high costs.
"Insurers should also pass on more savings to patients. When insurers don't pay full price, patients shouldn't either.
"Additionally, insurance companies pocket rebates, while at the same time using tools like co-pay accumulator programmes to punish patients who rely on co-pay assistance to help cover their out-of-pocket expenses. We need to prohibit insurance practices like this that are designed to trap patients in costly deductibles."
PhMRA's agenda involves making changes to Part D of the national health insurance programme Medicare, which provides coverage for medicines at retail or mail-order pharmacies. The group said capping annual out-of-pocket payments for prescription medicines, lowering cost sharing and making drug costs more predictable could significantly reduce the cost of treatments for over-65s covered by a Medicare plan.
The group also suggested tweaking Medicare Part B, which covers medications administered by a physician, so that manufacturers would provide a price concession to Medicare based on prices that fall below the average sales price. PhRMA claims this approach could lower "out-of-pocket costs by hundreds or even thousands of dollars a year" for beneficiaries.
Despite the group's focus on fairer drug prices, CEO Ubl has been outspoken in his opposition to H.R. 3, a Democratic bill being pushed through the Senate that would allow the Secretary of Health and Human Services to negotiate price reductions directly with pharmaceutical companies. In an interview with STAT, Ubl described the bill as "a hyper-partisan, draconian piece of legislation" and "an innovation killer".
PhRMA's manifesto, which includes a reminder of pharmaceutical companies' vital role in developing "safe and effective treatments and vaccines for Covid-19 at an unprecedented speed", may be seen as an effort to compromise with the US government when it comes to drug pricing reform.
The policies being endorsed by the lobby group are significantly less radical than those presented in H.R. 3, but indicate pharma's willingness to make medicines cheaper and more accessible for those who need them.
Alongside drug affordability and pandemic preparedness, PhRMA's new agenda also addresses the need for racial equity in the US healthcare system. The group's approaches to achieving this include improving clinical trial diversity, addressing inequities in the use of medicine, and aligning incentives with equity goals.
PhRMA said the industry "strongly believes that diversity, equity and inclusion are essential to the discovery of new medicines and for access to treatment for people of all ethnic and racial backgrounds.
"That means taking a more active role through our own actions as an industry, as well as supporting public policies that address health disparities and working together with the broader healthcare sector to create a more just and equitable US healthcare system for everyone."