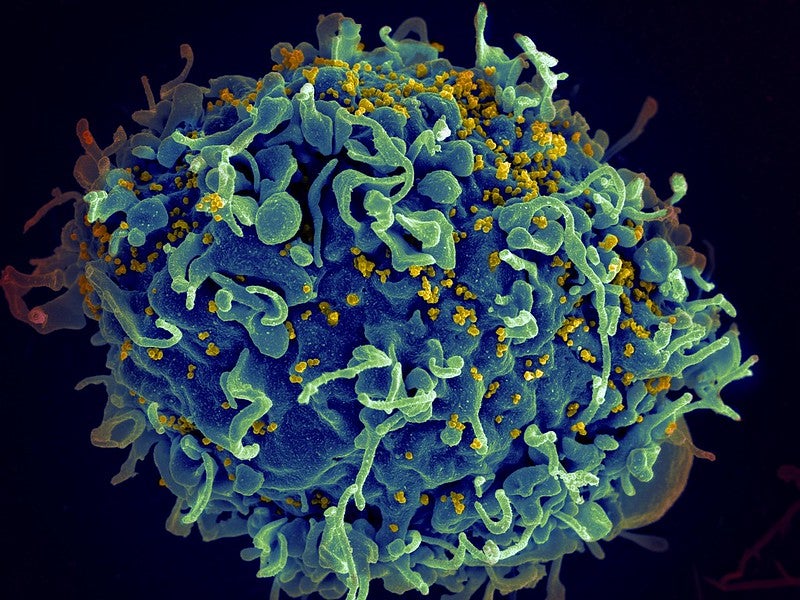 ViiV Healthcare and Janssen Pharmaceutical have announced the Health Canada approval of Cabenuva as a once-monthly, long-acting therapy for adults with HIV-1 infection.
The drug provides an alternative to the existing antiretroviral (ARV) regimen in virologically stable and suppressed patients.
Health Canada also approved Vocabria oral tablets for short time use in combination with Cabenuva, the first regulatory approval for these drugs globally.
Cabenuva, which comprises ViiV Healthcare's cabotegravir and Janssen's rilpivirine, has been jointly developed by the companies. In Canada, ViiV Healthcare holds the drug's marketing rights.
The medication maintains viral suppression in HIV patients. It cuts dosing schedule from 365 days to 12 days per year, noted the companies.
ViiV Healthcare CEO Deborah Waterhouse said: "Today's approval marks a monumental step in the treatment of HIV and is a true testament to ViiV Healthcare's R&D innovation.
"With Cabenuva, people living with HIV who are virologically suppressed now have an option to maintain that suppression with 12 treatments a year thereby positively impacting their lives."
The Health Canada authorisation supports data from Phase III ATLAS and Flair clinical trials performed in a total of more than 1,100 patients in 16 countries.
Before starting Cabenuva therapy, participants received cabotegravir and rilpivirine lead-in oral doses for around 30 days to determine tolerability for the individual drugs.
According to trial results, the effectiveness of intramuscular, once-a-month injection of Cabenuva in maintaining viral suppression over 48 weeks was similar to that of daily, oral ARV regimens.
Common adverse reactions in ≥ 2% of patients treated with the drug were injection site reactions, fatigue, pyrexia, musculoskeletal pain, headache, nausea, dizziness, rash, diarrhoea and sleep disorders.
Around 4% of participants discontinued the drug due to adverse reactions during the 48-week study duration.
Cabotegravir and rilpivirine long-acting regimen for HIV-1 is also up for review by other regulatory agencies worldwide, including Europe, Switzerland and Australia.