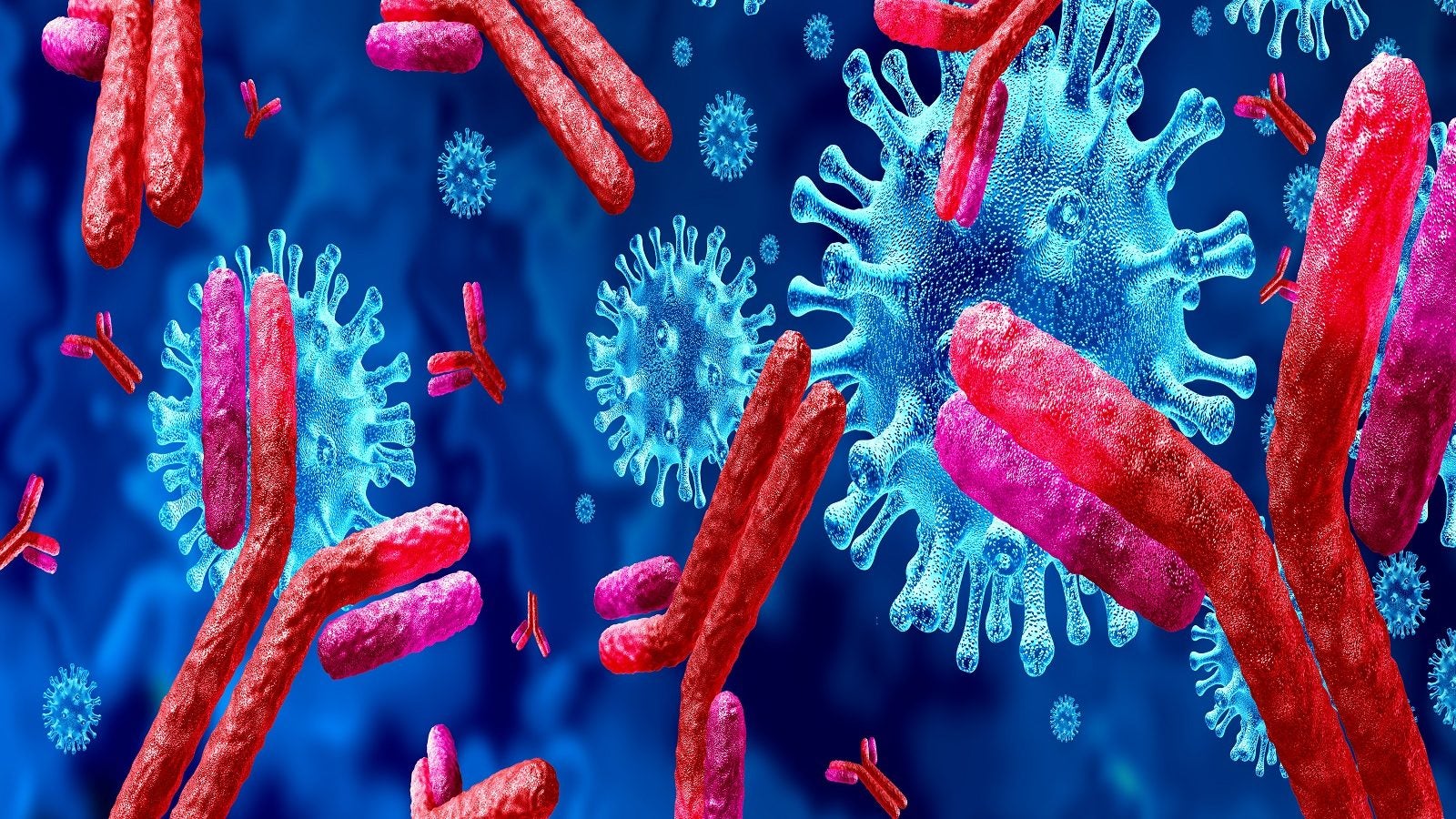 Visit our Covid-19 microsite for the latest coronavirus news, analysis and updates
---
Follow the latest updates of the outbreak on our timeline.
Vir Biotechnology has formed a research alliance with the National Institutes of Health (NIH), the National Institute of Allergy and Infectious Diseases (NIAID) and Vaccine Research Center (VRC) to characterise and develop coronavirus monoclonal antibodies (mAbs).
The joint project will begin this week, boosting ongoing, individual efforts by the partners to discover antibodies for the prevention and treatment of infection from existing and emerging viruses.
Furthermore, the research will focus on the development of vaccines.
As part of the partnership, Vir and NIAID will detect and optimise combinations of antibodies against coronaviruses, including the novel coronavirus SARS-CoV-2, SARS and MERS.
The partners agreed to exchange materials, including antibodies, for testing individually and in combination. Under a mutual agreement, the parties will conduct in-vivo animal studies to assess immune responses.
Vir Biotechnology chief scientific officer Herbert Virgin said: "This collaboration expands Vir's efforts to characterise and develop antibody therapies against coronaviruses by allowing us to access the VRC's significant and broad research experience with coronaviruses, which is complementary to ours.
"This is one of multiple approaches we are taking to rapidly identify and test potential prophylactics and therapeutics for COVID-19 and we expect it to allow us to accelerate finding solutions to this urgent public health need."
The company identified multiple monoclonal antibodies that bind to SARS-CoV-2, obtained from people who recovered from SARS infection.
Vir also partnered with WuXi Biologics and Alnylam Pharmaceuticals to develop and produce Covid-19 treatments.
Meanwhile, NIAID-funded researchers are working to treat and prevent coronavirus infections via new antibodies, drugs and vaccines.
Collaboration with Biogen
Separately, Vir Biotechnology entered into a letter of intent with Biogen to develop and manufacture human monoclonal antibodies for Covid-19 treatment.
The companies started work during discussions of clinical development and a manufacturing agreement.
Subject to a definitive agreement, Biogen will continue to provide cell line and process development, as well as clinical manufacturing services for the development of Vir's antibodies.