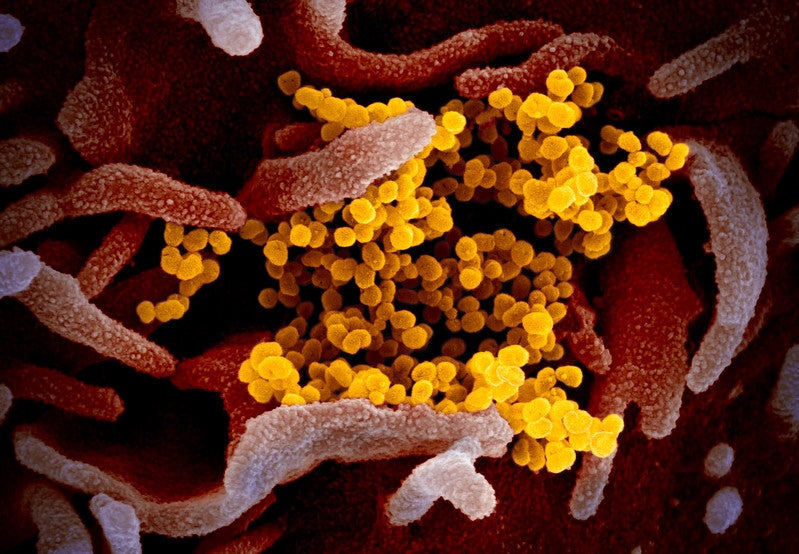 Visit our Covid-19 microsite for the latest coronavirus news, analysis and updates
---
Follow the latest updates of the outbreak on our timeline.
XORTX Therapeutics is set to explore XRx-101, a formulation of Oxypurinol, as a potential treatment for acute kidney and lung injury associated with Covid-19.
Analysis of recent studies revealed that the most severe Covid-19 cases are characterised by acute kidney injury and acute pulmonary injury.
Furthermore, coronavirus infections involve pneumonia, acute kidney injury, proteinuria and haematuria.
Based on the studies, Xortx Therapeutics believes that XRx-101 possesses the potential for front-line treatment of severe coronavirus cases while reducing morbidity and mortality in hospitalised patients.
XRx-101's potential antiviral properties are expected to help treat Covid-19.
A statement from Xortx Therapeutics said: "In concept, the triple action of XRx-101, as an anti-viral therapy, to decrease the production of uric acid and to increase aqueous solubility of uric acid will decrease uric acid crystal formation associated with tumour lysis 'like' syndrome due to Coronavirus infection.
"Any agent that decreases the severity of primary or secondary pneumonia leading to acute kidney injury is potentially highly relevant."
The company believes that XRx-101 could help mitigate kidney and lung conditions related to the coronavirus infection.