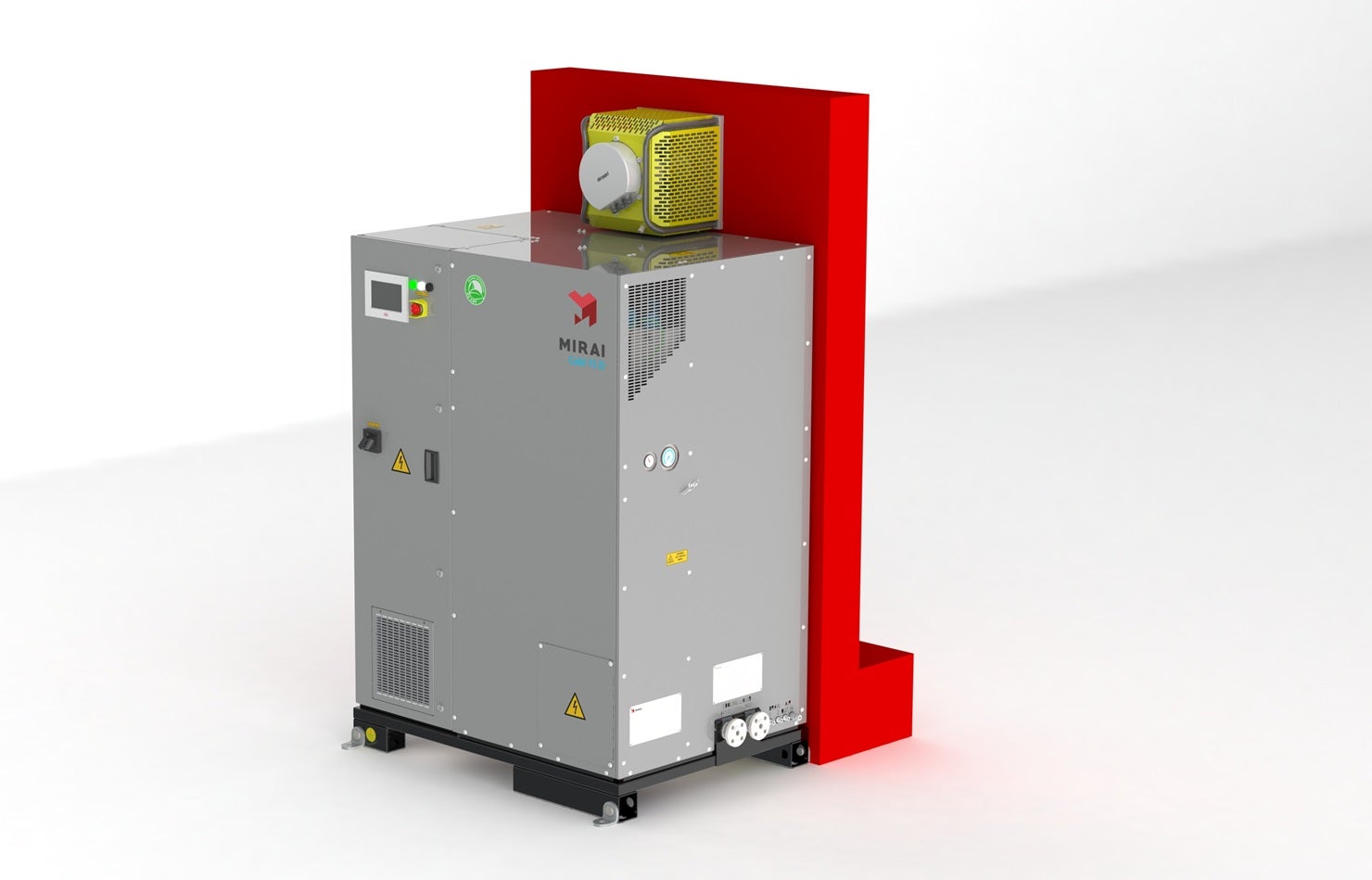 MIRAI Cold 10 D is a special type of closed-cycle machine that runs only on air (no need for secondary liquid).
The letter 'D' stands for direct expansion. The air is supplied directly to a special heat exchanger located inside the cold room. The heat exchanger is equipped with a fan for optimum air flow in the chamber. Developed by Mirai Intex to work with air as a refrigerant and optimized for the MC 10 D, it is the ideal solution for small cryotherapy chambers.
The MIRAI Cold 10 D is available with an optional power boost, increasing the cooling capacity to 3.3 kW.
Technical data
Rated motor power: 10 kW
System cooling water: Water-cooled
Weight: 790 kg
Dimensions: 109 x 145 x 179 cm
Temperature range: -40 °C to -110 °C
Noise level: 70 dB
Max rotation speed: 82,000 rpm
Refrigeration capacity: up to 6.2 kW
Operation cycle: Closed cycle