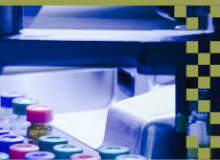 Combat counterfeit drugs, enhance patient safety and protect brand integrity with Axway Track & Trace and GS1 EPCIS.
AstraZeneca is a global, innovation-driven biopharmaceutical business with a primary focus on the discovery, development and commercialisation of prescription medicines
An early adopter moving ahead of regulations
AstraZeneca has taken a multi-facetted approach to deter/combat counterfeiting and ultimately improve patient safety. Implementing standardised item level serialisation in combination with tamper evident packaging was identified early on as a powerful approach to respond to these challenges and Axway's Track & Trace was chosen as the unique product number repository to achieve these goals.
"We needed a solution that would be flexible and adaptable to fit with our approach," said Christoph Krähenbühl IS programme manager, pack coding and product security at AstraZeneca Global Operations Information. "At the time, there was nothing on the market that met our requirements, but Axway had modules that provided a solid foundation for the solution AstraZeneca wanted to build. It was really a co-development project."
Axway Track & Trace is now the key component of AstraZeneca's systems-based product security approach. It is used as an object-event repository of unique serial numbers that can be verified against packs within the supply chain.
"As Axway's solution has evolved, the new version enables us to benefit from moving to the GS1 standards-based system (EPCIS) that reduces the cost and complexity of complying with regulations," said Krähenbühl. "And fits in with our desire to remain compliant with external standards."