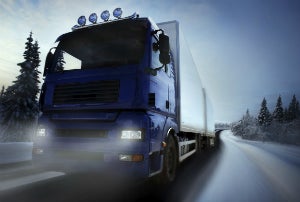 Modality Solutions designs and validates cold chain-controlled environment logistics solutions, including validation master planning, thermal profiles and process validation.
In today's global marketplace, products are transported worldwide. A range of factors can affect efficacy and stability throughout shelf life.
Modality Solutions designs cold chain controlled-environment logistics solutions integrated with validation master planning, documented protocols and reports for packaging qualification, and monitoring and controls strategies. This solution includes a process validation summary for Biologics Licensing Applications (BLA) or marketing authorisations worldwide.
Modality Solutions provides experience and value-added knowledge for current good distribution practice (cGDP) compliance and regulatory inspections. This is suitable for packaging qualification and transport validation for controlled environment logistics. Its experience includes dozens of successful marketing approvals and hundreds of successful inspections for their clients.
A range of variables can influence product integrity during the logistics process, including environmental extremes, packaging degradation, courier mishandling and import/export requirement delays. Seasonal changes, transit time and the day of the week can also affect product integrity.
Regulatory scrutiny on global supply chain process controls mean more product and process data are required to show that stress during transport does not impact product quality or reduce shelf life.
Static accelerated stability studies need to be augmented with dynamic or stress stability studies. These can be conducted in real-world transport studies or simulated in a laboratory environment.