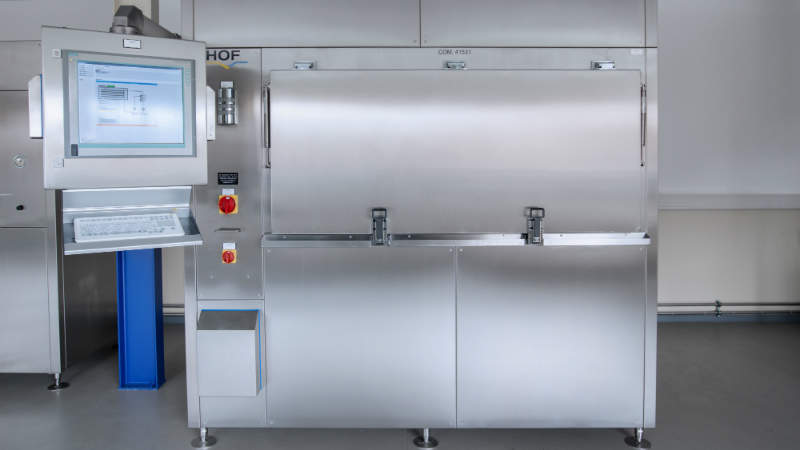 Adjustable freezing speed and full control over the freezing process are among the top specifications for freezing systems from HOF. The total fill quantity is frozen evenly and independent of the bag size.
Each product bag has the same freezing conditions and the same shape at the end. This allows bar codes to be machine-read on the flat surface, for example of a plasma bag. The reliable documentation of temperature and time are a matter of course.
Freezing systems from HOF are energy-saving with indirect refrigeration and use no energy when idle. Large doors ensure fast loading and unloading. The interior of the devices are made of stainless steel and can be cleaned easily.