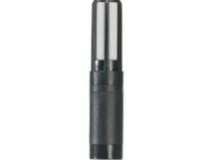 The HC2-S / HC2-S3 is ROTRONIC's most versatile probe, which measures humidity, temperature and calculates the dew / frost point.
Applications for the probe are for:
HVAC
Food industry
Building services equipment
Paper and textile companies
Pharmaceutical industry
HC2-S / HC2-S3 features accuracy: of ±0.8 % rh and ±0.1K at 23°C ±5K and a range of applications from -50-100°C and 0-100 % rh.
A digital interface (UART) and scalable analog outputs are available, as well as standard output scaling. The device can be adjusted at 23°C and ten, 35, 80 % rh.