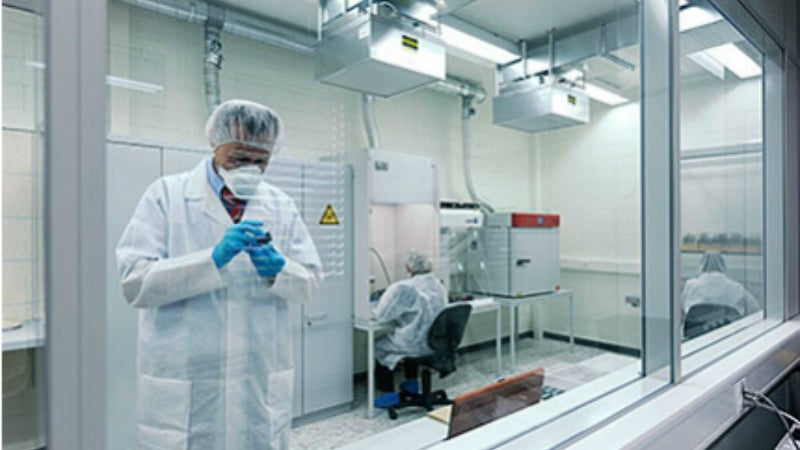 ROTRONIC offers a comprehensive range of transmitters, data loggers, indicators, probes, sensors, and generators for the measurement and calibration of industrial measurement solutions for relative humidity, temperature, dew point, pressure, differential pressure, flow, carbon dioxide and water activity.
Our range of instrumentation includes high-accuracy transmitters and data loggers for various parameters, fail-safe oxygen analysers, and real-time room monitoring systems for all stages in the pharmaceutical process. Our solutions cover the full range of pharmaceutical development, from research and production to storage and transportation, and are tailored to our clients' needs.
All our measuring and monitoring devices comply fully with global pharmaceutical regulations, including good practice (GxP) standards and US Food and Drug Administration (FDA) 21 CFR Part 11.
GxP regulated production for quality assurance
ROTRONIC provides solutions for monitoring legally prescribed measured variables during pharmaceutical production to ensure the quality of raw materials and end products. We specialise in the control and monitoring of parameters defined in risk assessments such as relative humidity, temperature, differential pressure, and particles.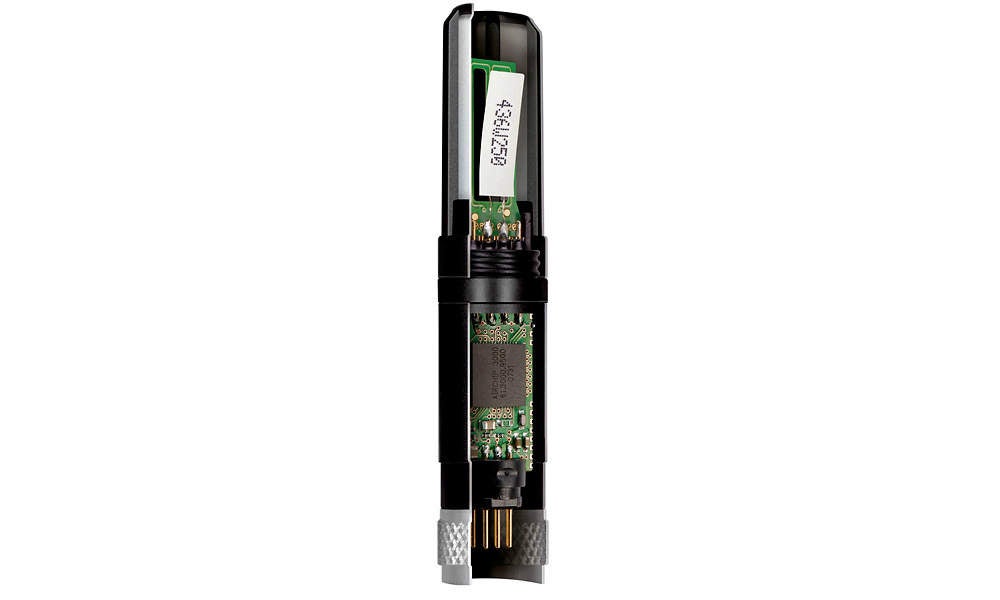 The HygroClip2 humidity probe will provide superb precision and state-of-the-art functionality, taking humidity measurement to a whole new level of performance and reliability (<0.8%rh / 0.1K).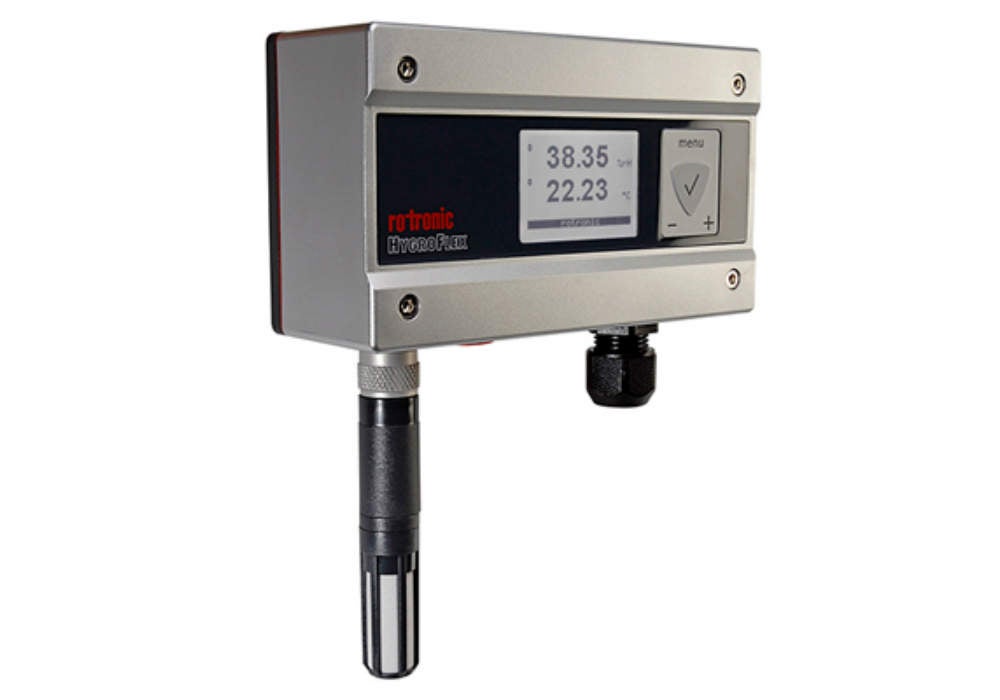 The HygroFlex5 series of humidity transmitters offers ultimate performance and flexibility thanks to its interchangeable HygroClip2 probes.
In the food and pharmaceutical industries, long-term recording of humidity and temperature measurements is essential. Rotronic data loggers provide valuable information on the climate conditions.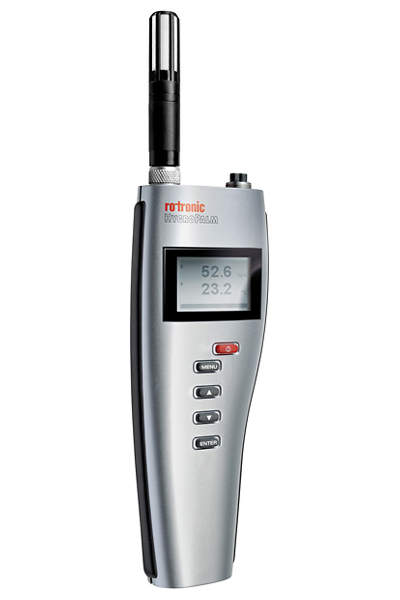 The ROTRONIC HygroPalm handheld humidity measurement instruments of the AirChip3000 generation are perfect for climatic measurements.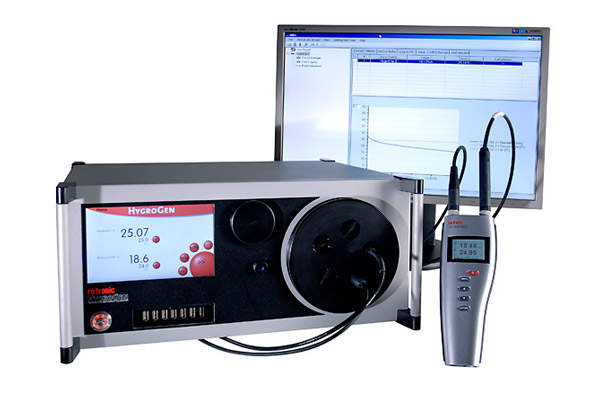 Many customers already use ROTRONIC's HygroGen humidity generators to calibrate their humidity measuring instruments themselves.
The ROTRONIC product range includes transmitters for heating, ventilation, and air conditioning (HVAC), as well as building management systems (BMS), manufacturing, and process control applications. Handheld indicators, data loggers, generators for metrology laboratories, and meteorological probes are also available.
Climate condition monitoring for warehousing and transport
ROTRONIC supplies devices to monitor and control production machines, their ambient air and measurement of equilibrium humidity of final products. Our real-time monitoring solutions (RMS) are designed to help customers ensure compliance within regulated applications by monitoring temperature, relative humidity and other environmental parameters.
The RMS local area network (LAN) and wireless devices are designed to ensure perfect data integrity by providing highly accurate measurements and allowing digital communication between probe and logger. It offers a range of installation possibilities for both public and exclusive software-as-a-service (SaaS) solutions.
Precise and secure humidity regulation
ROTRONIC's data loggers provide long-term recording of humidity and temperature conditions areas such as storage, shipping, production processes, and test facilities. Once logged, data can be evaluated statistically, providing valuable information on conditions that can have an influence on people, materials, and objects.
Our HygroGen humidity generators can be used to calibrate humidity measuring instruments with minimal instrument downtime and reduced administrative work. We also provide the HygroClip2, a high-accuracy humidity probe equipped with ROTRONIC's new AirChip3000 technology to provide unique calibration and adjustment capabilities alongside other improvements.
About ROTRONIC
Founded in 1965, ROTRONIC currently employs around 360 people and markets its products in more than 40 countries worldwide. The company operates branches and agencies in the US, Germany, the UK, France, Canada, Italy, Singapore and China.
Our emphasis is on the development and production of industrial measurement devices at our corporate headquarters in Bassersdorf, Switzerland.