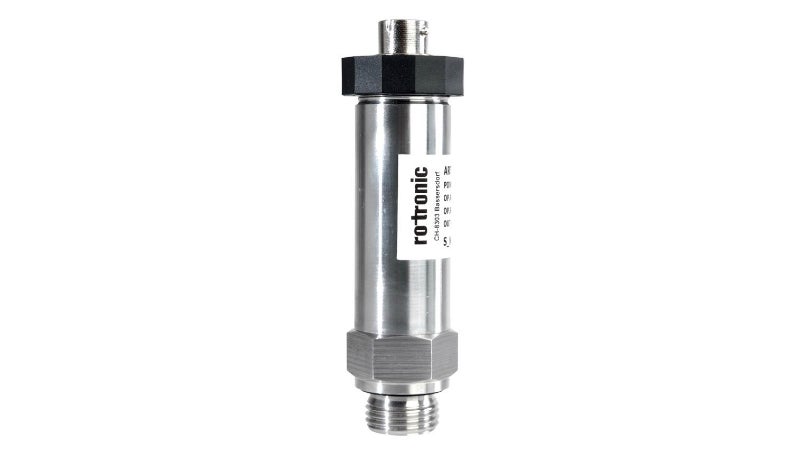 ROTRONIC's BF2 series of measurement transmitters, BF220 process pressure transmitter, and the BF227 are available with RS-485 communication.
BF220 is ideal for measurement of absolute pressure in applications with fast temperature changes; compressed air; heating, ventilation, and air conditioning (HVAC); and pneumatic systems. It measures the pressure of neutral gases and nitrogen in piping and closed containers.
The pressure of the medium being measured acts on a pressure cell, which converts the pressure into an electronic signal.
The new process pressure transmitter is an ideal complement to the low dew point (LDP) probe HC2-LDP and ATmosphères EXplosibles (ATEX) version Hc2-LDP-EX.
Benefits of the new process pressure transmitter with RS-485 interface (BF227) are:
Compact and robust construction
Measurement range: 0bar to 10bar
Piezo resistive steel sensor
Zero and range adjustable with internal potentiometer
Digital RS-485 communication communication with independent networks
International protection (IP): IP63 / IP65
Accuracy at 20°C ±2 K: ±0,25% full scale (FS) max
Long-term stability: ±0,2% full scale / year