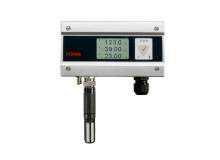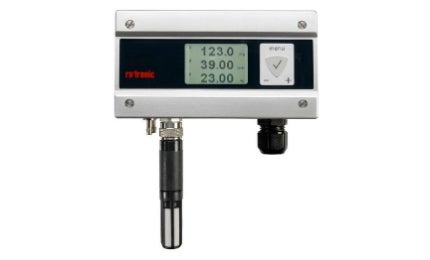 The PF4 series uses a thermal measurement technique to enable top-precision measurements in the smallest of spaces.
The differential-pressure transmitter allows users to measure important parameters in addition to devices for humidity, temperature and CO2 measurement.
With an optional connector for HygroClip2 probe, analogue input or temperature sensor, the device is widely supported for a range of applications.
ROTRONIC's differential pressure series has long-term stability of <0.3% / year and an accuracy of ±1% full scale. Differential-pressure transmitters are ideal for cleanrooms, operating rooms and applications.
Features of the transmitters include:
High-precision measurement and long-term stability
Fast response time and low hysteresis
Configurable analogue signals
Integrated relay switch contact
Large overload range
Expandable with HygroClip2 sensor or analogue inputs
High immunity to dust and humidity in the medium