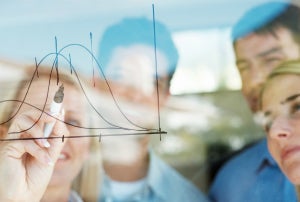 Thermal package design engineering and qualification experience are necessary to maintain product quality and ensure regulatory compliance.
Pharmaceutical Commerce projects that cold-chain logistics spending in 2018 will be more than $14bn worldwide in an $81bn pharmaceutical logistics market. Of this $81bn, $10bn will go towards transportation, while $4bn will be specialised tertiary packaging and instrumentation. This includes insulated boxes, blankets, phase change materials, active-temperature-control shipping containers and other temperature sensors.
The need for pharmaceutical delivery is expanding and the growth within the industry means new technologies and refined best practices are developing every day. Why go it alone?
Modality Solutions has more than 100 years of combined experience in delivering precise environmental hazards protection. This is ideal for biopharmaceuticals, health, nutrition and wellness products.
Regulatory compliance, quality and safety
The company's thermal packaging design and qualification reduce transportation environmental hazards in the supply chain.
Modality Solutions improves reputations by ensuring regulatory compliance, product quality and patient safety during development, clinical trials and commercial distribution.
The company's thought leadership in good manufacturing practice (GMP) regulations, standards-based approaches, and compliance solutions differentiate from traditional packaging, process development or management firms.
Modality Solutions' principals demonstrate subject matter expertise for International Safe Transit Association (ISTA) standards, current good distribution practice (cGDP) regulations, and Parenteral Drug Association (PDA) documents, as well as pharmaceutical packaging, import/export and controlled-environment logistics management skills.