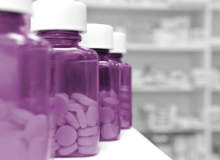 Regardless of company size, it is vital that staff are trained in programmes for quality control, risk and compliance.
For life science companies, whose activities require compliance with federal regulation such as FDA and EMA, streamlined regulatory compliance training procedures is fundamental to reduce the risk of non-compliance and improve operational standards.
Platina QMS Training, which is part of the product Platina QMS, automates, streamlines, and enables full tracking of processes related to training management. The training module is fully integrated with additional case processes in Platina QMS, such as Change Control, CAPA and SOP Management.
By using Platina QMS Training, it is easy to access a complete overview of each employee's completed and ongoing training activities. Further, each training participant has the opportunity to access an overview of their training records, upcoming trainings and related expiration dates.
Introduction and qualification training
Platina QMS Training offers various tools and processes for managing both Introduction and Qualification Training. These training programmes may include, for example, development of techniques or methods, data management, use of computers, or training in the use of newly acquired instruments and equipment. An Introduction programme could include, for example, a list of information new employees should receive, training courses to attend, guided tours, and SOP training. A Qualification programme describes the training required to enable users to independently carry out their defined tasks.
Course management
Course Management is included in Platina QMS Training to manage and keep track of courses conducted by both internal and external companies and organisations. Course results are easily monitored, and records are automatically created for each attendee who attends and passes a course.
SOP training
SOPs outline procedures that must be followed to maintain compliance with regulations and GMP principles. SOP training is included in Platina QMS to ensure that relevant users have been informed and trained regarding each SOP. Employee SOP training can be performed at any time. Status of the task is automatically updated and easily monitored.