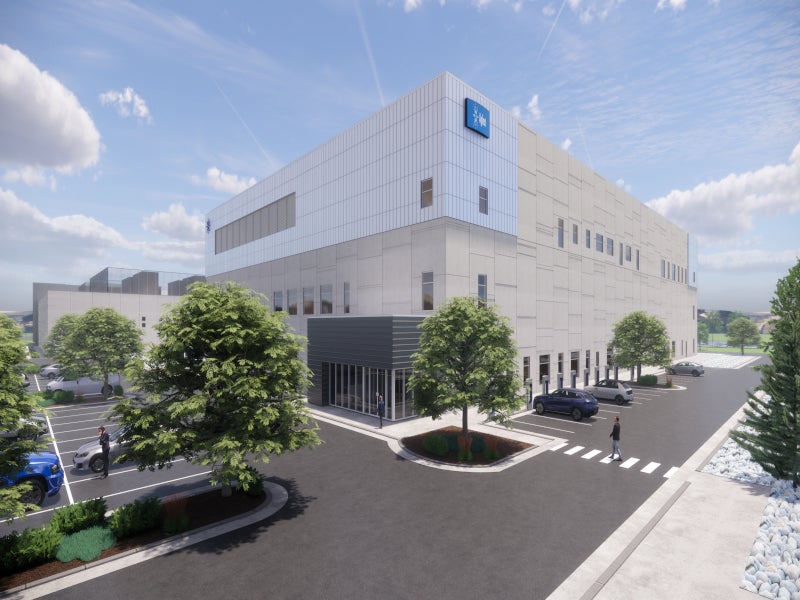 Agilent is expanding its manufacturing capacity of therapeutic nucleic acids in Frederick, Colorado, US. Credit: Agilent Technologies.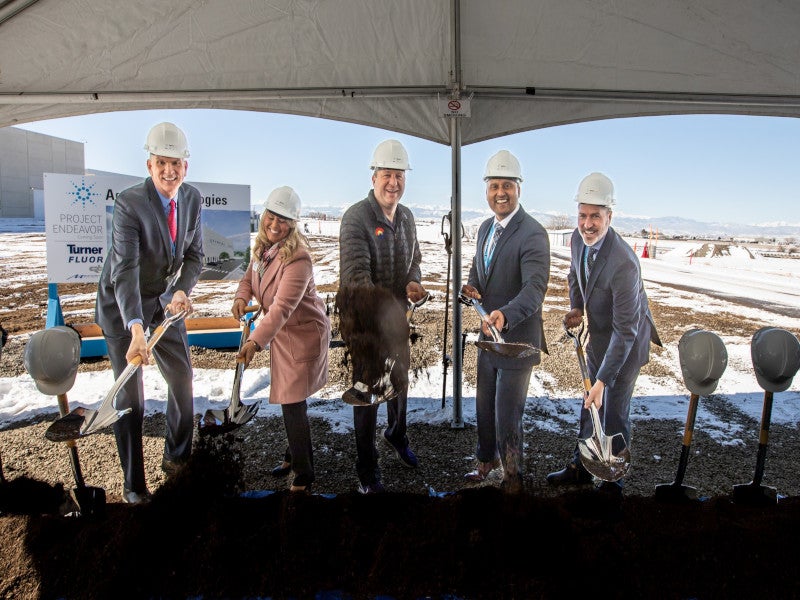 The ground-breaking ceremony for the expansion took place in February 2023. Credit: Agilent Technologies.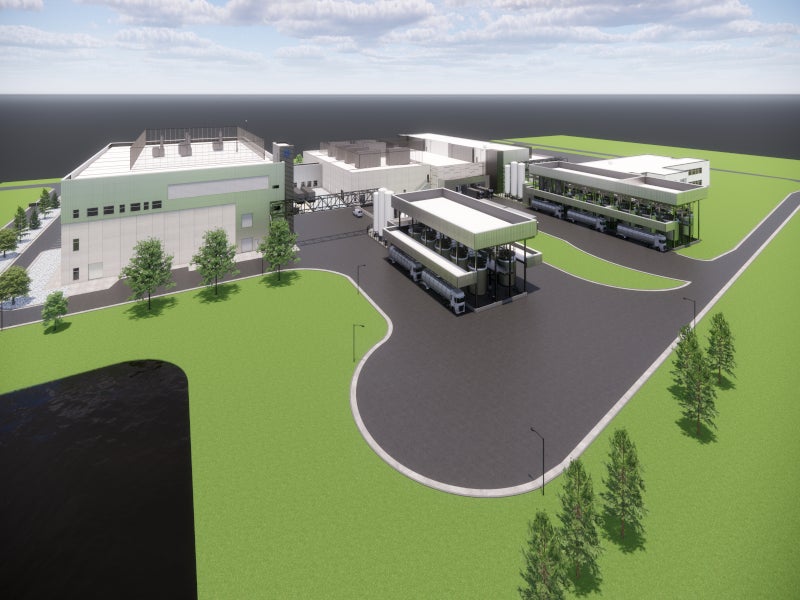 Customer shipments from the new facility are expected to begin in 2026. Photo: Fluor via Business Wire.
US-based pharmaceutical company Agilent Technologies is building a new facility to expand the manufacturing capacity of therapeutic nucleic acids in Frederick, Colorado.
Commonly referred to as therapeutic oligonucleotides or simply oligos, therapeutic nucleic acids represent a class of small deoxyribonucleic acids (DNA) and ribonucleic acids (RNA) molecules that function as the active pharmaceutical ingredients (APIs) in drug therapies. Therapeutic nucleic acids are aimed at treating a diverse range of diseases, including cancer, cardiovascular illness, and rare and infectious diseases.
The facility will be developed with an estimated investment of $725m, which will double the company's manufacturing operations in Frederick. The expansion is part of a total investment of $1bn the company is making in Weld County, reinforcing its commitment and presence in Colorado. It will enable the company to meet the strong demand for its high-quality APIs and allow them to keep pace with the rapidly growing market for therapeutic oligos, which stands at $1bn in 2023 and is projected to reach $2.4bn in 2027.
The ground-breaking ceremony for the facility took place in February 2023. The site expansion will generate more than 160 life science jobs in the Frederick region, contributing to the state's rapidly increasing biotechnology sector, as well as increasing the production of APIs in the US.
The expansion is scheduled to be completed by the end of 2026.
Location of Agilent's manufacturing facility
The facility will be located within Agilent's existing campus in Frederick, Weld County, 30 miles north of Denver.
The site is near the Denver metro area and the Northern Front Range in Frederick.
Agilent's manufacturing facility expansion details
The state-of-the-art facility will be constructed in a 275,000ft2 area housing two new manufacturing lines, known as Train C and Train D, across two new buildings connected by a breezeway. Another line named Train B, which was announced in 2020, is expected to be functional in 2023.
The facility will enable the company to handle the increased demand for small interfering (si) RNA, antisense, and clustered regularly interspaced short palindromic repeats (CRISPR) guide RNA molecules. It will significantly improve the company's capability to undertake more CRISPR guide RNA programmes. Furthermore, it will offer comprehensive capabilities for synthesising, purifying, and lyophilising Agilent's custom-made oligos.
The facility will also be expanded with state-of-the-art CRISPR technology capabilities to direct the RNA programmes. It will comply with current good manufacturing practices (cGMP) and incorporate advanced automation and technical improvements for water reduction and solvent capturing and recycling.
Contractors involved
US-based engineering and construction company Fluor was selected for providing architectural and engineering services, as well as procuring equipment for the project.
CRB Group is providing design support for the manufacturing facility expansion. It is working with Fluor to provide process design, process utilities, cGMP architecture, and long lead equipment procurement support for production lines C and D.
Turner Construction, a construction management company based in the US, was selected by Agilent for the construction of the facility as per the process safety management (PSM) standards.
Marketing commentary on Agilent Technologies
Agilent specialises in providing scientific instrumentation, software and services to customers in a variety of industries such as life sciences research, patient diagnostics, and testing for water, food and pharmaceutical safety.
Biopharma, oligonucleotides for therapeutics, cell analysis and cancer diagnostics are the key growth drivers for the company.
The company delivers its solutions to customers in 110 countries. It employs 18,000 people worldwide, including more than 700 employees in Frederick.