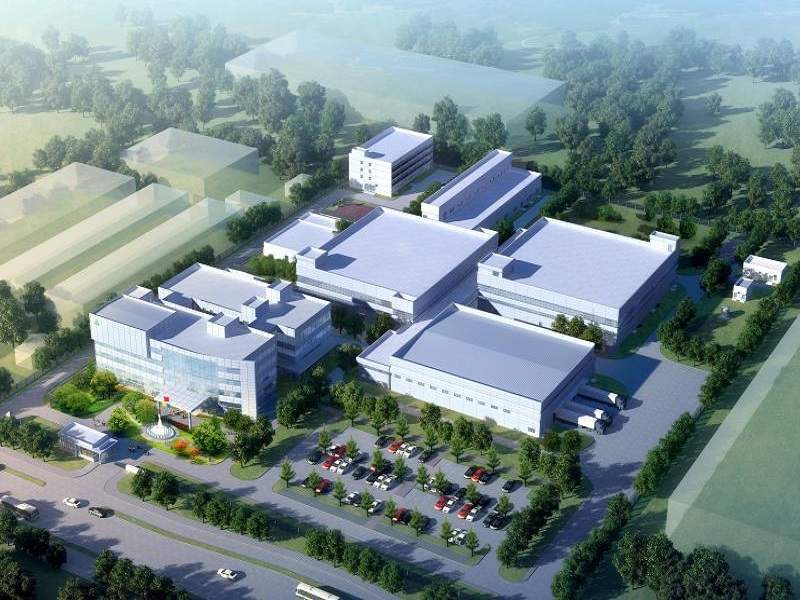 Artist's rendering of Clover Biopharmaceuticals' proposed biomanufacturing facility in Changxing, China. Credit: General Electric.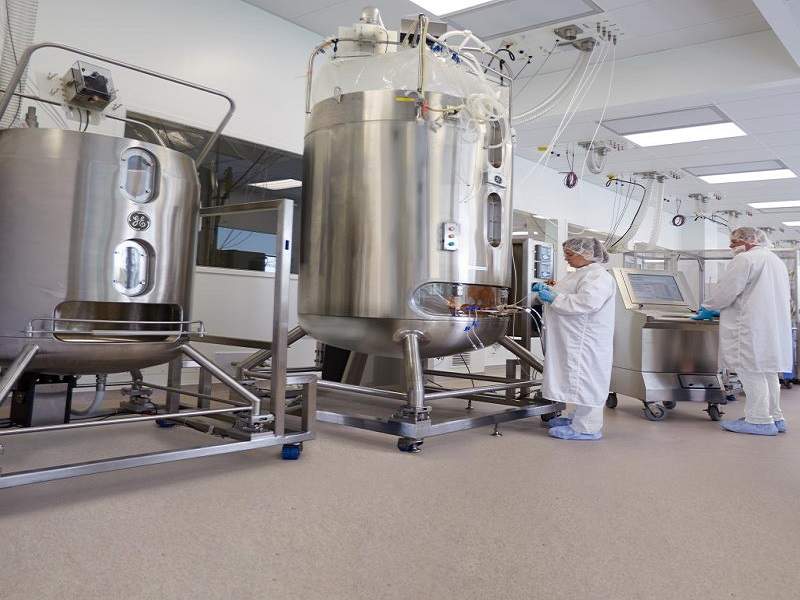 Clover Biopharmaceuticals' new facility will feature the FlexFactory™ biopharmaceutical platform. Credit: General Electric.
The FlexFactory™ features single-use technologies. Credit: General Electric.
Chinese biotechnology company Clover Biopharmaceuticals is planning to build a biomanufacturing facility in the Changxing Economic and Technological Development Zone (CETDZ) of Zhejiang, China.
The facility will be used to manufacture biosimilars and biological fusion protein products such as novel drugs.
Construction is expected to begin in the second quarter of 2018 and completed by the end of 2018.
Location of Clover Biopharmaceuticals' biomanufacturing facility
The biomanufacturing facility will be situated in the CETDZ in Changxing, Zhejiang.
Designed to develop the biopharmaceutical industrial cluster, this national economic development zone is situated at the centre of the Yangtze Delta. It is surrounded by 50 major cities, including Shanghai, Hangzhou, Nanjing, Ningbo, Suzhou, Wuxi and Wuhu.
The facility will be connected by one national sea-route, two national motorways, two motorways and three railways.
Details of Clover Biopharmaceuticals' manufacturing facility
Clover Biopharmaceuticals' facility will be equipped with two 2,000l bioreactors provided by GE.
"The etanercept formulation being developed by Clover Biopharmaceuticals is offered as a prefilled syringe that patients can self-administer."
It will operate on GE Healthcare's manufacturing platform, FlexFactory™. FlexFactory is a centrally automated and flexible biomanufacturing platform that allows manufacturers to establish biopharmaceutical manufacturing capacity at existing or new facilities.
The platform will allow Clover Biopharmaceuticals to meet local and global healthcare needs by quickly introducing new treatments to the market. It will also allow the company to reach global markets by complying with regulatory and quality requirements.
The platform features single-use technologies and associated process hardware, and is equipped with automation and control components for manufacturing biopharmaceuticals.
Products manufactured at the biomanufacturing facility
The facility will be used to produce SCB-808, a biosimilar candidate of Enbrel® (etanercept) used to treat rheumatoid arthritis.
Existing biosimilar formulations of etanercept already available in the Chinese market were not compared to the original Enbrel® formulation in clinical trials to test its bioequivalence. The existing formulations are also only available as lyophilised powders that must be reconstituted by a trained medical professional before administration to patients.
The etanercept formulation being developed by Clover Biopharmaceuticals is offered as a prefilled syringe that patients can self-administer.
The company has received clinical trial application (CTA) approval for conducting clinical trials on SCB-808 from the Chinese Food and Drug Administration (CFDA). Phase I clinical trials on SCB-808 biosimilar are expected to begin in mid-2018.
Chinese biopharmaceutical market
China has one of the world's fastest-growing biopharmaceutical industries. Valued at $13bn in 2015, the market is estimated to grow at an annual rate of 13% over the next few years.
The construction of Clover Biopharmaceuticals' new biomanufacturing facility is intended to tap into the growing Chinese biopharmaceutical market.
The Chinese Government's 13th five-year plan focuses on biotechnological innovation and is expected to further promote the growth of the pharmaceutical market. The plan includes the development of 20 science parks for biomedicine by 2020 to fast-track local research and development (R&D) activities.
Marketing commentary on Clover Biopharmaceuticals
Clover Biopharmaceuticals is a clinical-stage biotechnology company headquartered in Chengdu, China. The company is engaged in the discovery, development and commercialisation of transformative biologic therapies for oncology and autoimmune diseases.
The company utilises its proprietary Trimer-Tag© technology platform to develop novel biologics that target trimerisation-dependent pathways. The technology attacks trimerisation-dependent disease targets, including the tumour necrosis factor (TNF) superfamily and enveloped ribonucleic acid (RNA) virus antigens.