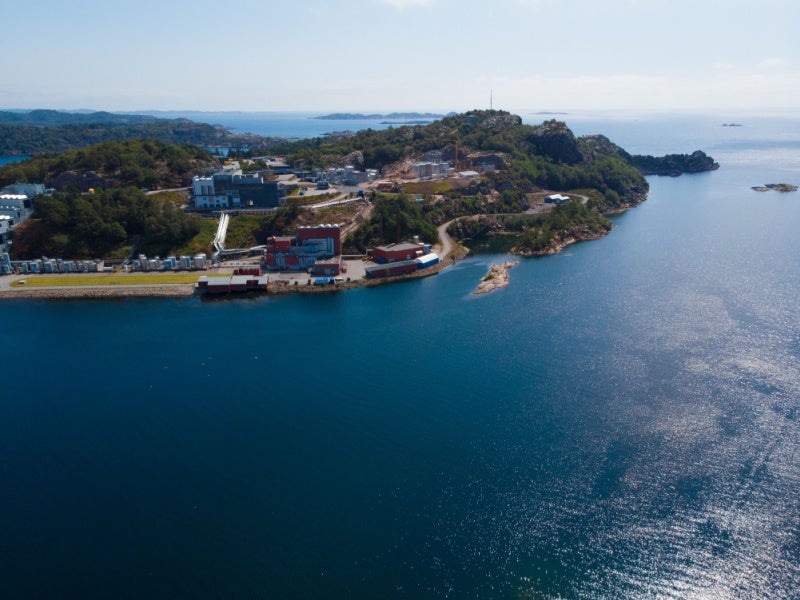 GE Healthcare is expanding its capacity to produce iodinated contrast media in Lindesnes, Norway. Credit: Trygve Finkelsen via Shutterstock.
GE Healthcare is investing $80m in the expansion of the facility. Photo: Business Wire.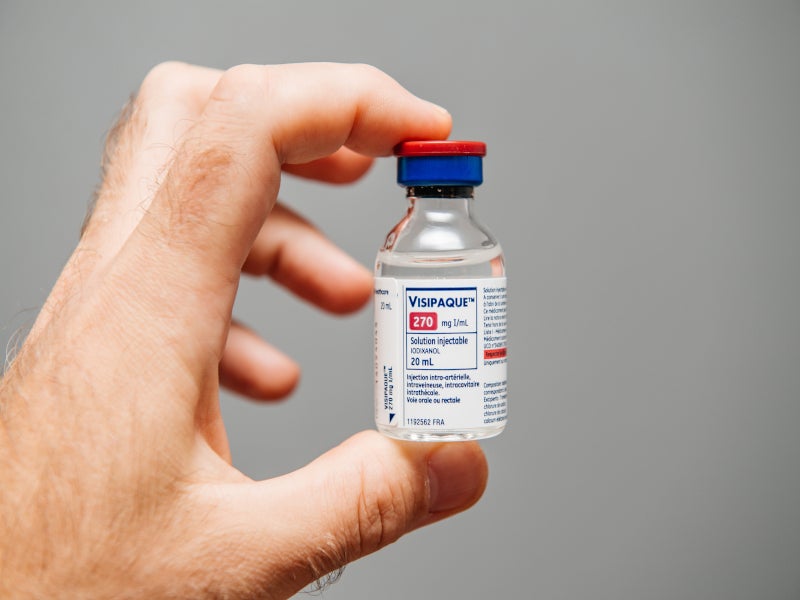 The expansion will increase the contrast media production capacity at the site by 30%. Credit: Hadrian via Shutterstock.
US-based healthcare technology and diagnostics company GE Healthcare will expand its active pharmaceutical ingredient (API) manufacturing facility in Lindesnes, Norway, to increase the production capacity of contrast media by 30% at its site.
The company will invest $80m on the expansion, which together with the recent opening of a new production line at its fill and finish facility in Cork, Republic of Ireland, will facilitate the production of an additional 30 million patient doses a year by 2025. The investment will create approximately 100 new jobs on-site.
The expansion is part of the company's broader commitment to meet the rising global demand for iodinated contrast media, with demand expected to double in the next ten years, attributed to chronic disorders and the increased use of X-ray and computed tomography (CT) procedures.
As part of its expansion commitment, the company entered a long-term contract with Chile-based chemical company Sociedad Quimica y Minera de Chile, to secure an increasing supply of iodine, a key ingredient for contrast media products, in October 2022.
Location
The expansion will take place within GE Healthcare's existing 100-acre site located in Lindesnes in southern Norway.
Details of GE Healthcare's Lindesnes facility
The manufacturing facility uses chemical pharmaceutical techniques to convert iodine into finished iohexol and iodixanol API, which are used in the development of the company's iodinated contrast agents.
GE's iodinated contrast media utilises iohexol and iodixanol API in more than 100 million patient doses a year, equivalent to three patient procedures occurring per second. Employing 450 people, the facility has undergone several rebuild works and expansions.
The facility has been generating biogas from concentrated wastewater with two-stage biotreatment through Biowater Technology's Biowater HyVAB/CFIC process using BWTX biomedia, since 2021.
GE Healthcare has entered a long-term renewable power contract with Statkraft, a hydropower company based in Norway, to ensure the supply of approximately 800GW of renewable power from the Kjela hydropower plant in the Vinje municipality to the Lindesnes site from December 2022 to the end of 2029.
GE Healthcare ordered PARAT Halvorsen's 10MW High Voltage Electrode Steam Boiler along with a circulation pump, feedwater pump and blowdown tank for the Lindesnes facility in June 2022. The power-to-heat steam boiler features a 22kV connection, 13-barg design gauge pressure and 195°C design temperature.
Contrast media use
Contrast materials, also known as contrast agents or contrast media, are substances administered to patients to enhance the visibility of specific organs, blood vessels, or tissues during medical imaging procedures such as X-ray scans, CT scans, magnetic resonance imaging, and angiography.
Iohexol and iodixanol, which contain iodine, have high X-ray attenuation properties, allowing them to absorb X-rays and provide better contrast in the images. The enhanced contrast helps healthcare professionals visualise and diagnose various conditions such as tumours, blood vessel abnormalities, and even organ malfunctions.
Marketing commentary on GE Healthcare
GE Healthcare focuses on the innovation of medical technology, pharmaceutical diagnostics, and digital solutions. It invests $1bn in research and development annually and has delivered four million imaging and mobile diagnostics and monitoring devices worldwide. GE imaging technology supports 259,000 patients a day.
GE Healthcare is also the world's leading supplier of contrast media used to support patient imaging procedures in more than 130 countries. Its facility in Lindesnes has been operational since 1974.
The company supports all stages of manufacturing contrast media, ranging from the development of API to the finished product, and is in compliance with current 'good manufacturing practices' guidelines.
The company's contrast media portfolio includes Omnipaque, Visipaque, Clariscan, the non-ionic OMNISCAN gadodiamide-based contrast agent, and the fully disposable soft-plastic +PLUSPAK.