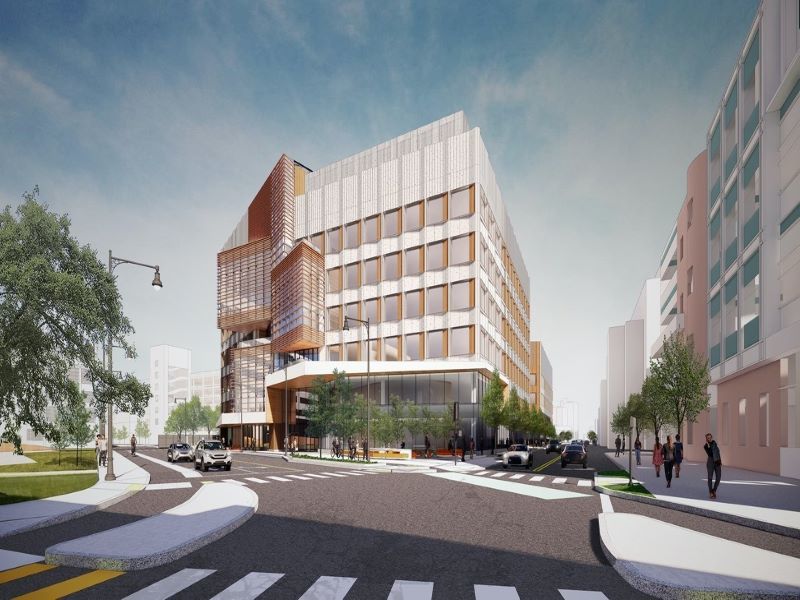 The Moderna Science Centre will be located at 325 Binney Street, Cambridge. Credit: Alexandria Real Estate Equities.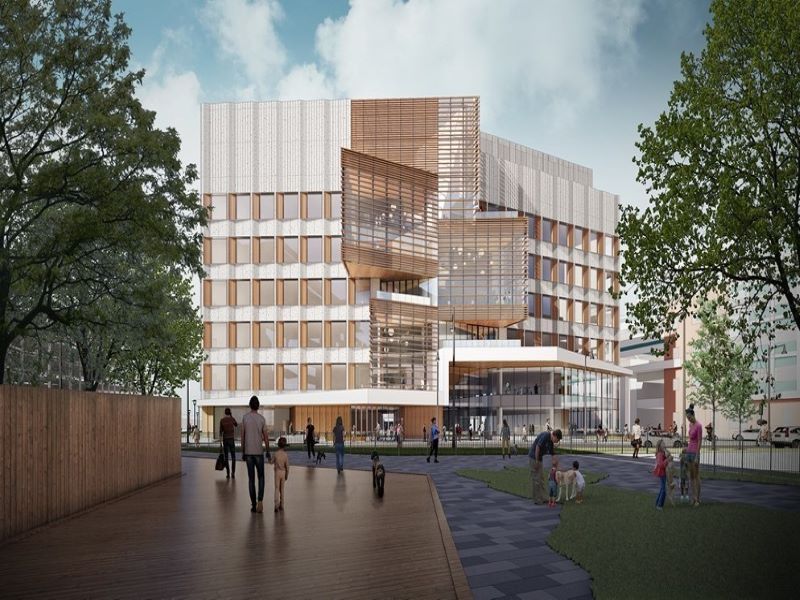 The building is designed to be Cambridge's most sustainable commercial lab building. Credit: Alexandria Real Estate Equities.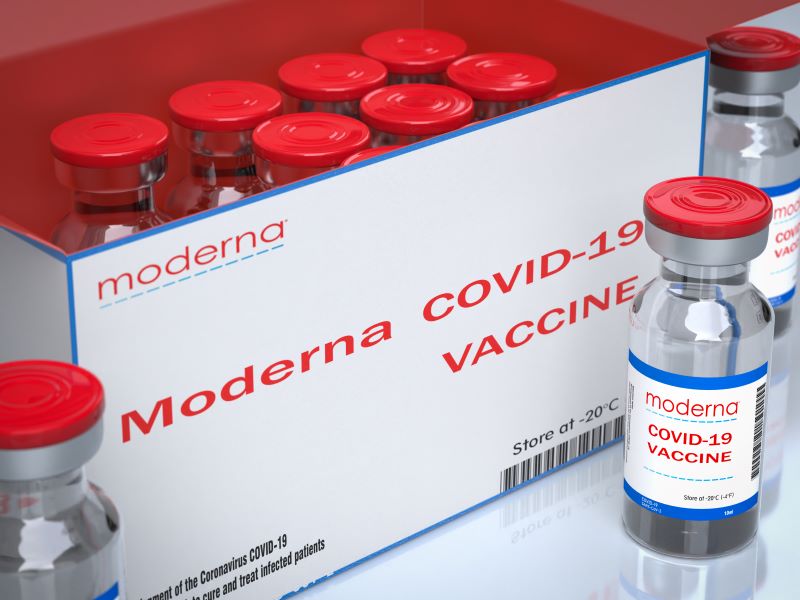 Moderna plans to begin a phased move-in process at the building in 2023. Credit: Giovanni Cancemi / Shutterstock.
The Moderna Science Centre is being developed in Cambridge, Massachusetts, by US-based biotechnology company Moderna. The purpose-built facility is intended to support the company's advancement in its messenger RNA (mRNA) medicine pipeline and other future endeavours. It will also serve as the company's headquarters.
The facility is designed to be Cambridge's most environmentally sustainable laboratory building, integrating digital-first scientific research and development (R&D) laboratories, along with space for innovation and co-creation with people and partners across the world.
Construction at the site is currently underway, with a phased move-in process expected to begin in 2023.
Moderna Science Centre location and facilities
Moderna Science Centre is located at 325 Binney Street on the Alexandria Centre at One Kendall Square, a technology and life science campus. The building covers an area of around 462,000ft² (42,921m²).
The building will integrate leading-edge laboratory and high-end office space, along with engaging gathering spaces, walking paths and open outdoor areas.
The facility will have custom spaces well-equipped for advanced research and development purposes. It will also integrate scientific and non-scientific spaces to maximise collaboration and accelerate disruptive innovations.
Sustainability profile of the Moderna Science Centre
Moderna's sustainable facility will aim to achieve the Leadership in Energy and Environmental Design (LEED) Platinum Core and Shell and LEED Zero Energy and Fitwel certifications by using geothermal energy as its primary heating source and renewable energy to be produced on and off-site.
The digitally enabled building will include ultra-efficient mechanical and envelope systems and measures to mitigate noise and light pollution.
The high-performance building will feature carbon emission reduction and health-promoting characteristics and prevent fossil fuel consumption for heating the building, allowing it to operate as a net-zero energy commercial laboratory facility.
Its location, 325 Binney Street, was designed to address climate change risks by incorporating several innovative resilient measures to counter the potential risks associated with flood precipitation.
Moderna's mRNA vaccine technology
Moderna's mRNA vaccine technology offers potential advantages to increase efficacy, development speed, and production scalability and reliability.
The mRNA is used by every cell in the body to provide real-time instructions to make specific proteins required to support all functions of the body.
Moderna creates mRNA medicines for a range of diseases and conditions, including potential new mRNA medicines for treating infectious diseases, cancer, rare diseases and cardiovascular diseases.
The mRNA-based vaccines in Moderna's pipeline offer several advantages, including the ability to mimic many aspects of natural viral infections, multiplexing of mRNA for more compelling product profiles, and rapid discovery and advancement of mRNA programmes into the clinic.
The vaccine technology also increases capital efficiency and speed through shared manufacturing processes and infrastructure.
Contractors involved in the project
Moderna contracted Alexandria Real Estate Equities, a US-based real estate investment trust company, for the development and construction of its corporate headquarters and core R&D facility.
Jones Lang LaSalle, a real estate company based in the US, supported Moderna in choosing the site for its new innovative science centre.
Marketing commentary on Moderna
Founded in 2010, Moderna is a pioneer in the usage of mRNA for therapeutics and vaccines, including one of the earliest and most effective vaccinations against the Covid-19 virus.
Moderna's mRNA platform enhances the company's capability to develop a diverse and robust pipeline of new development candidates.
The company's mRNA medicine pipeline includes 37 programmes currently under development and 22 ongoing clinical studies.
In July 2018, Moderna opened a manufacturing facility in Norwood, Massachusetts, to be further expanded into an industrial technology centre. The proximity of the Moderna Science Centre to the Norwood manufacturing facility will support the company's expansion in the area.