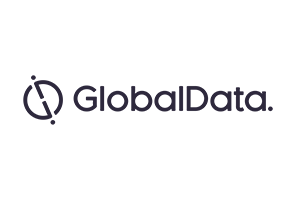 Pharmaceutical companies target novel MOAs in a market with few approved therapies
Amyotrophic lateral sclerosis (ALS) is a motor neuron degenerative disease that affects both upper motor neurons (UMN) and lower motor neurons (LMN). It is a progressive disease, and patients become increasingly dependent on carers and physicians as time from onset increases. Ultimately, ALS is fatal.
Currently, there are only two drugs on the market that are approved for the treatment of ALS: Sanofi's Rilutek (riluzole) and Mitsubishi Tanabe's Radicava (edaravone). The drugs were special cases in terms of FDA approval; they did not meet the standard regulatory requirements for approval, but due to the increase in survival of patients, they were granted approval. Radicava remains patent protected, but Rilutek, which was launched in 1995, saw its patent expire in 2013, and cheap generic versions of the drug are on the market.
GlobalData's newly published report 'Amyotrophic Lateral Sclerosis: Opportunity Analysis and Forecast to 2027' provides an overview of ALS, including epidemiology, etiology, pathophysiology, symptoms, diagnosis, and disease management. It also provides annualized ALS therapeutics market revenue and 10-year forecast of the ALS market.
Rahael Maladwala, Analyst at GlobalData, comments:
"The current pipeline is varied and robust, with six drug candidates in the late stages of clinical development. However, while these drugs will partly address the unmet needs in the market, there still remain several opportunities in the market for pharmaceutical companies to take advantage of, in particular the need for a curative drug."
GlobalData estimates that drug sales in the ALS market are expected to grow to $1.2B by 2027 at a CAGR of 19.4%. Major drivers of this growth during the forecast period include the launch of five pipeline agents that aim to extend patient survival, and the launch of BrainStorm Therapeutics' NurOwn stem cell therapy, which has the potential to significantly slow disease progression.
Highlights of the report include:
Strategic competitor assessment, market characterization, unmet needs, clinical trial mapping and implications for the ALS therapeutics
Insightful review of key industry drivers, restraints and challenges
Comprehensive data assessing emerging trends and mechanisms of action under development for ALS therapy
GlobalData's latest report will help to identify areas of unmet need within the ALS therapeutics market and drive R&D towards future market opportunities. The report will also assist in developing and designing your in-licensing and out-licensing strategies through a review of pipeline products and technologies, and by identifying companies with the most robust pipeline, as well as enable you to gain insights to help plan clinical trials.
If you would like any more information on this report, please visit the GlobalData Report Store.