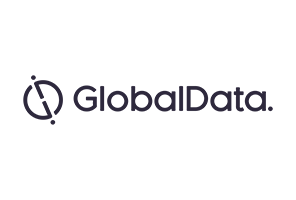 A recent outbreak of mumps in the US has brought the measles/mumps/rubella (MMR) vaccine back into the headlines. While outbreaks of vaccine-preventable diseases in the US are typically associated with low vaccination rates within the affected communities—exemplified by recent whooping cough outbreaks—the origin of the recent spike in mumps cases might be attributable to the efficacy of the vaccine itself, as the MMR vaccination rate has stayed around 90% since at least 2000.
Inducing long-term immunogenicity is a critical aspect of vaccine efficacy, and studies indicate the protection against mumps wanes noticeably 10–15 years following the final MMR dose. Three possible solutions to reduce the number of mumps outbreaks include improving vaccine efficacy, altering the vaccination schedule, or recommending an additional mumps/MMR dose.
While commercial vaccines protecting against other infectious diseases, including shingles and pneumococcal and meningococcal disease, have seen their effectiveness improved during the last decade through new product launches or have improved products in the late-stage pipeline, the MMR vaccine includes the same individual components that were initially developed about 50 years ago and combined into a single MMR shot 46 years ago. Therefore, developing an improved MMR vaccine could be a challenging task.
Alternatively, a change to the child-centric routine MMR vaccination schedule might reduce the number of outbreaks, as the majority of cases occur in college students who received their second and final MMR dose 10–20 years prior to college or university matriculation. However, other countries are already experimenting unsuccessfully with modified schedules. While Germany recommends two routine MMR doses during the first two years of life, the neighboring Netherlands recommends a single dose in infants and a booster at nine years of age. Since both countries experience similar or even higher mumps rates than the US, a simple change in vaccination strategy is unlikely to prevent outbreaks.
In addition, since the MMR vaccine also protects against measles and rubella, the efficacy for protecting against all three disease has to be considered, significantly complicating the decision process.
A third option is to include a new booster dose for adolescents. Unfortunately, a cost/benefit analysis and an already dense vaccination schedule might argue against a third routine MMR dose.
Therefore, small, infrequent, and often localized outbreaks of mumps can be anticipated to occur in the future since no simple solution to prevent outbreaks completely appears likely.