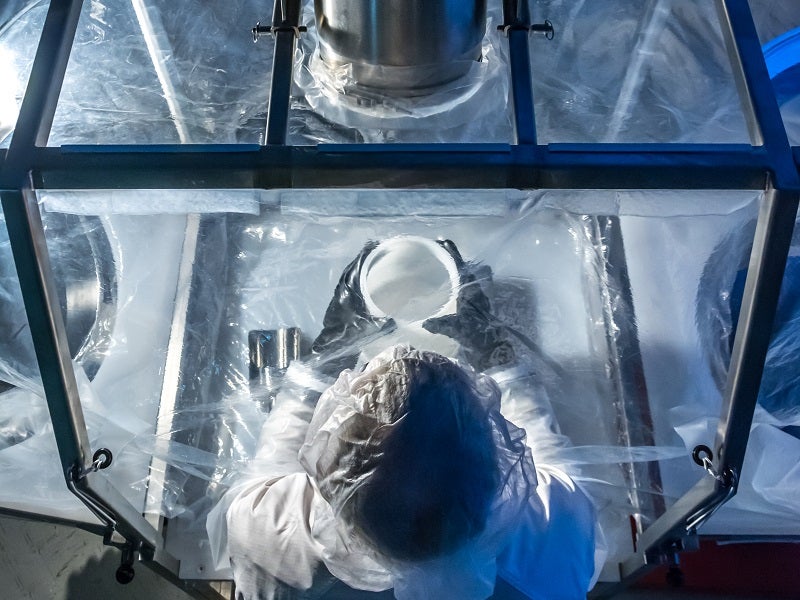 Active Pharmaceutical Ingredients (API) are generally becoming more potent, with occupational exposure limits (OEL) of 1µg/m3 now being considered the norm. Just ten years ago, this would have been a rare occurrence, but as the nature of APIs being handled changes, so too does need for new processes and sterile environments.
Different applications require different environments, and maintaining them requires specialised solutions. For example, antibody drug conjugates compounding requires high containment, therefore a closed barrier system must be used, whereas cell banking demands an anaerobic environment for storage, so facilities use nitrogen gas saturation.
Potent molecules in aseptic environments are nothing new, but it hasn't been until recently that the industry has had a better understanding of handling HPAPIs. As companies branch out, and multi-use CMO facilities are becoming increasingly common, many facilities find themselves facing aseptic processes that they have not dealt with before and need turn to specialists for guidance.
Expertise in aseptic processing
A broad range of applications utilise aseptic processing, from fill finish to sterility testing, toxicology batches, or sterile powder re-packing. ILC Dover provides flexible solutions for the pharmaceutical and biopharmaceutical industries, including powder containment solutions for drug manufacturers.
Drawing on expertise across a range of processes and industries, ILC Dover offers the capability to contain potent substances whilst maintaining sterile environments. Building on principals used for small molecule containment, the company adapts methods to comply with the stringent sterile manufacturing guidelines.
How to maintain a sterile environment
One principle of maintaining a sterile environment is providing safe entry methods such RTP ports or containment valves. Additionally, double HEPA filtration acts as an extra level of defence against contamination and exposure.
Safe waste removal using a continuous liner is essential, and one way product handling is particularly important when it comes to potent materials. In the same way pressure cascades are used for typical filling, they must be used to keep potent product inside a single chamber.
Negative pressure isolators may also be required depending on the level of risk that is judged.
The way a processing system is set up will depend on the specific product and whether the outcome of a risk assessment demands focus protecting the product from contamination or on the risk of operator exposure. Potent substances are typically handled inside a negatively pressurised system to prevent potential exposure, whereas aseptic processes are handled inside a positively pressurised system to prevent contamination.
A risk assessment to ascertain which direction a facility goes in, as well as what equipment and mechanical interventions to have in place, also informs a facility's Standard Operating Procedures (SOP) development. This makes the risk assessment stage essential for working out facility requirements and informing later decisions.
ILC Dover's experience in this field makes them the ideal partner for meeting the specific needs of any pharmaceutical facility. In fact, the company has developed working prototypes with numerous customers, providing ILC Dover with expanding capabilities and knowledge in a growing range of applications, and providing the customer with a custom isolator that meets their needs in a symbiotic partnership.
For more information about ILC Dover products and how the company has helped facilities with their HPAPI handling processes, download the whitepaper below.