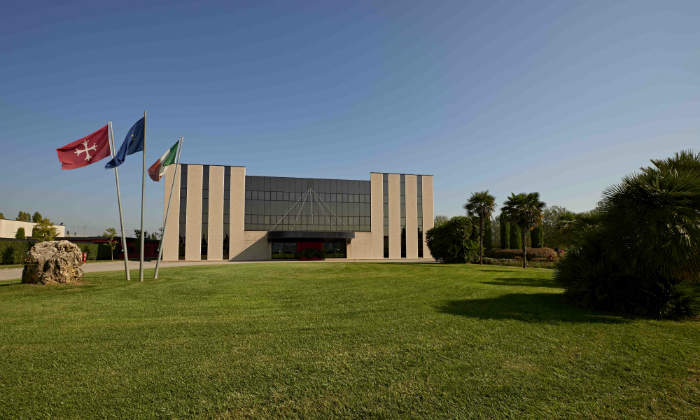 Primary care physicians are qualified to offer care for a comprehensive scope of conditions in their patient population. They maintain this broad scope of practice, access and quality of care remain safeguarded for the general population by directly managing some conditions while coordinating patient care with others. In addition to typical, high-prevalence diseases such as arthritis, diabetes and hypertension, an ample proportion of the general population suffers from rare diseases.
On top of the physical and emotional strain associated with diagnosis, patients with rare diseases can also face a financial burden, as a result of the significant cost associated with therapies and drugs. Therefore, early diagnosis and treatment are pivotal – Abiogen Pharma can help provide these.
Primary care and rare diseases: Therapies for chronic osteoarticular diseases
Chronic osteoarticular diseases refer to those related to cartilage, joints, tendons and bones, and are degenerative; osteoarticular disorders characterise one of the fundamental types of health issues in older individuals. Primarily, these diseases cause a reduction of functions and motions of the musculoskeletal system. Common chronic osteoarticular diseases include arthrosis, arthritis, and other joint-related conditions, caused due to factors such as abnormal limb development, joint injuries or inheritance. With the aid of clinical, physical and genetic examination, as well as medical imaging, diagnosis can take place.
For more rare osteoarticular diseases, such as Osteogenesis Imperfecta, primary care is crucial. Osteogenesis Imperfecta is a group of rare diseases targeting the connective tissue, characterised by fragile bones that fracture or break with ease, frequently with no apparent cause. Physical findings and specific symptoms of the disease differ significantly from case to case, even among individuals of the same family.  Osteogenesis Imperfecta varies from a mild disorder to the development of severe complications.
Abiogen Pharma commercialises therapies to more well-known pathologies such as osteoporosis and bone metastases but also focuses on the treatment of rare diseases, including Osteogenesis Imperfecta, Paget Syndrome, and Complex Regional Pain Syndrome (CPRS).
Specialism in bisphosphonates and bone loss in rare diseases
Since introduced to clinical practice more than 30 years ago, bisphosphonates have been utilised for a range of skeletal disorders. Bisphosphonates are currently in use in the treatment of varied conditions, such as postmenopausal and glucocorticoid-induced osteoporosis, heritable skeletal disorders in children, and bone metastases in patients with malignancies.
Bisphosphonates can provide substantial clinical benefit in conditions when an imbalance between osteoclast-mediated bone resorption and osteoblast-mediated bone formation underlies disease pathology. However, more recently recognised association of bisphosphonate use with conditions such as osteonecrosis of the jaw, pathological fractures, and increased incidence of atrial fibrillation has somewhat scrutinised the current broad use of associated therapy.
Abiogen Pharma is present in the field of bone metabolism due to the marketing of drugs produced in its global research centre. Its excellence in the bone pathologies therapy sector, as well as a notable reference point on the national scientific scene, is thanks to a recognised leader among field specialists. Furthermore, we recognise the use of bisphosphonates as primary agents in the present pharmaceutical arsenal against diseases relating to bone loss, utilising them throughout several treatments. In addition to currently approved uses, bisphosphonates are typically indicated for prevention and treatment of Osteogenesis Imperfecta.
Biophosphonates for metabolic osteopathy treatments
Abiogen Pharma currently markets several bisphosphonates, including clodronate, alendronate and neridronate. In particular, neridronate is an amino-bisphosphonate used in metabolic osteopathy, the first drug to obtain the Italian Health Authorities designation for a rare disease such as Osteogenesis Imperfecta. Clinical studies are underway to support this drug in innovative therapeutic indications.
In the osteoarticular field, studies are also in progress for innovative products with powerful chondroprotective action for use in osteoarthritis. In particular, an intra-articular preparation of clodronate is in the advanced clinical stage, while a new formation of intra-articular administration comprising a clodronate / hyaluronic acid combination is under investigation.
Please download our free White Paper for information capabilities, as well as our current drug pipeline.