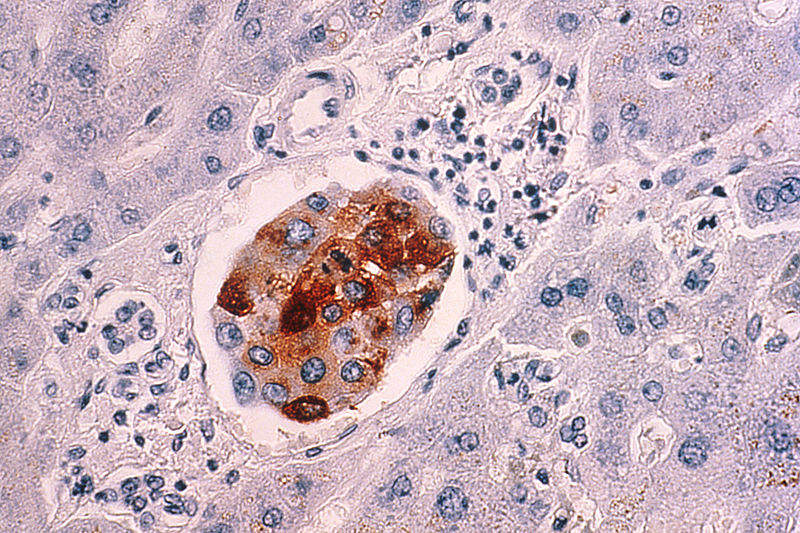 Last week, AdaptVac announced the acceptance of a notice of allowance from the US Patent and Trademark Office (USPTO) for its patent application pursuing the virus-like particle (VLP) technology platform.
This patent would provide intellectual property (IP) protection for AdaptVac's novel vaccine treatment for HER2-positive breast cancer, AV-001. If approved, the patent will be valid at least until 2035, a major milestone for this joint venture between ExpreS2ion Biotechnologies and NextGen Vaccines, which are also awaiting patent approvals for applications in other major commercial markets, including Canada and Europe. Wide IP approval for AV-001 would strengthen funding negotiations and initiate discussions with potential partners for further development of the vaccine.
VLPs share key characteristics with live viruses that result in their high immunogenicity, inducing strong and durable autoantibody responses. Several top-selling VLP vaccines have been commercialised, such as Merck & Co.'s Gardasil/Gardasil 9 and GlaxoSmithKline's Cervarix, which are indicated for human papillomavirus (HPV)-associated cancers. The breast cancer vaccine market, although largely underdeveloped, is not devoid of upcoming competition. Just under 50 HER2-targeting vaccines are under development and those using the VLP platform, as presented by 2A Pharma and Metaclipse Therapeutics, are not far behind AdaptVac in their progress.
HER2 is overexpressed in 20–30% of invasive breast cancer tumours. HER2+ breast cancer is aggressive, with historically a poor prognosis. The launch of the HER2-targeted monoclonal antibody (mAb) therapies, Herceptin (trastuzumab), Perjeta (pertuzumab), and the tyrosine kinase inhibitor (TKI) Tykerb (lapatinib), however, revolutionised the outcomes of the disease. Even so, as with many cancer treatments, there are some drawbacks to the current treatments, such as severe side effects, treatment failure, and drug resistance.
AV-001 is currently in the preclinical stage of development but has so far demonstrated great potential towards clinical development, reaching the proof-of-concept stage in advanced animal models (POCA) last year. AdaptVac has reported that AV-001 showed a strong therapeutic effect, allowing induction of therapeutically potent anti-HER2 autoantibody responses. Furthermore, the POCA studies demonstrated that vaccination of mice with HER2+ mammary carcinomas led to 50–100% tumour-free survival and delayed the growth of HER2+ tumours implanted in wild-type mice.
AdaptVac envisages that AV-001 will be highly competitive in terms of both cost and efficacy, and is aiming for a significant market share. Being in such early stages of vaccine development, it is unlikely that AV-001 will replace current HER2+ therapies any time soon. AdaptVac, however, believes that it could be a rescue therapy for non-responders or patients for whom treatment with mAbs fails to induce an immune response. Many previous attempts at developing anti-HER2+ vaccines have failed due to developing immunotolerance to the HER2 antigen, but AdaptVac has shown that AV-001 overcomes B-cell tolerance. Nonetheless, there is a lot more to be demonstrated in clinical studies with regards to its therapeutic use, such as how it would overcome the negative effect of previous therapies or the immune-suppressive metastatic settings.
It is yet to be seen whether AV-001 can live up to AdaptVac's expectations and demonstrate competitive advantage in the saturated HER2+ therapy market, but it is worth keeping an eye on developments in this novel technology.