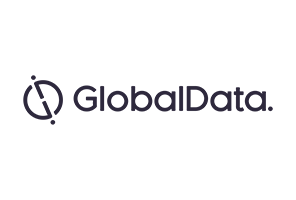 Early top-line results from AnaptysBio's Phase IIa trial of its IL-33-inhibiting biologic, ANB-020, in adult peanut allergy patients were released on March 26.
Reactions to the data by analysts and investors have been quite diverse. This divided response is mainly the product of a post-hoc decision by AnaptysBio to exclude four patients (out of 20) from data analysis—all of whom had exhibited mild instead of moderate or severe peanut allergy during the baseline oral food challenge.
The decision to exclude these patients increased the efficacy of ANB-020 in improving peanut tolerance over placebo from 7% to 46%. Though this data is inconclusive and fairly problematic, GlobalData posits that ANB-020 could still prove to be an innovative force in the peanut allergy market. If AnaptysBio successfully addresses its Phase IIa study's design flaws and generates compelling Phase IIb trial data, GlobalData believes that ANB-020's unique target population and mechanism of action (MOA) will reliably distinguish it from other pipeline peanut allergy therapies. These inherent strengths will help the drug remain relevant in a peanut allergy market likely to grow progressively crowded.
GlobalData believes the design of AnaptysBio's Phase IIb trial for ANB-020 is absolutely crucial to its future. In a conference call with investors following the release of Phase IIa data, representatives from AnaptysBio described their goals for the upcoming trial. Along with the obvious need to increase patient population size, the plan is to explore a multi-dose protocol over a longer time period. These changes will likely help solidify previously precarious efficacy findings and clarify the long-term safety profile of the drug. Another necessary change to the trial design is a better method to screen and identify its target population of "moderate to severe" peanut allergy patients. The company ran into trouble in its recent Phase IIa trial by using clinical history data to identify and enroll patients with moderate to severe peanut allergy. Despite these efforts, when the selected patients were subjected to the baseline oral food challenge at trial initiation, four of the individuals displayed only mild allergy. A food challenge during patient screening would help identify patients with the appropriate disease severity and hopefully allow the company to avoid problematic data analysis issues in the future.
In comparison to the host of peanut desensitization immunotherapies in the pipeline, ANB-020 is quite unique—particularly in its MOA and target patient population. This monoclonal antibody inhibits the activity of IL-33, a pro-inflammatory cytokine that drives the disease progression of allergic diseases including atopic dermatitis, food allergies, and asthma (all indications for which AnaptysBio is currently conducting clinical trials for the drug). The ability of ANB-020 to target diverse allergic symptoms caused by an infinite number of allergens is a huge potential strength.
This ability was highlighted in the Phase IIa trial. Allergic symptoms (non-peanut-induced urticaria, pruritus, rhinitis, asthma flares, and the like) were observed in 80% (4/5) of patients dosed with placebo but only 7% (1/15) of the ANB-020-dosed patients. GlobalData's discussions with a US payer pointed to the future importance of therapies, particularly for food allergy, that can target comorbid manifestations of atopy—even if they are costly. According to the payer, "If somebody has multiple food allergies, it's not practical to get this [immunotherapy] patch for this, that sublingual [immunotherapy] for that, and then another therapy for something else. If one treatment takes care of a lot of different issues it's more practical, because when you add up all the individual components—it's costly as well."
ANB-020 is also set apart by its target patient population—adult patients with moderate to severe peanut allergy. The pursuit of adult peanut allergy patients is wise in a market soon to be dominated by a variety of therapies specifically designated for children, such as Aimmune Therapeutics' AR-101 and DBV Technologies' Viaskin Peanut. In addition, it appears that desensitization immunotherapy may not always be as effective in adults. For example, while Aimmune's PALISADE trial suggested that AR-101 can be as effective in adults as in children, DBV's epicutaneous immunotherapy, Viaskin Peanut, failed to achieve adequate efficacy in adult patients during its Phase II VIPES trial.
It is also unclear whether the majority of adult patients would be adherent to protracted peanut immunotherapy protocols. Aimmune's PALISADE study identified a serious issue with patient drop-out within its adult age group, mostly due to study fatigue and scheduling issues. The decision to target patients with moderate to severe allergy will likely be important to the drug's future reimbursement. A US payer interviewed by GlobalData suggested that if approved, a biologic like ANB-020 would likely be tiered as a specialty drug for those who fail immunotherapy protocols and restricted to patients with severe disease.
GlobalData believes that despite shaky data in its Phase IIa trial, ANB-020 still holds great potential for the treatment of moderate to severe peanut allergy in adults. Much of this potential lies in the uniqueness of the drug's MOA and focus on an underserved adult patient population. It is these strengths that make it worth the wait to see what ANB-020's Phase IIb data will hold.
For more insight and data, visit the GlobalData Report Store – Pharmaceutical Technology is part of GlobalData Plc.
Related Reports
GlobalData (2018). OpportunityAnalyzer: Peanut Allergy – Opportunity Analysis and Forecasts to 2027, to be published.