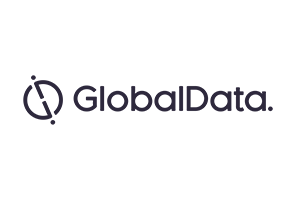 Data from the Phase III RELEVANCE trial assessing Revlimid (lenalidomide) plus rituximab in first-line follicular lymphoma was presented by Nathan Fowler, MD, during the third day of the 2018 Annual American Society of Clinical Oncology (ASCO) conference in Chicago.
Revlimid is currently only approved for the third-line treatment of mantle cell lymphoma – but NCCN guidelines also recommend its off-label use in other three common subtypes of non-Hodgkin's lymphoma: follicular lymphoma, diffuse large b-cell lymphoma and marginal zone lymphoma, in pre-treated patients. Despite failing to meet its primary endpoint in the Phase III trial, the Revlimid plus rituximab combination (known as R2) may still represent a potential option for untreated follicular lymphoma patients.
The RELEVANCE (NCT01650701) trial compared the R2 combination versus the current standard of care: rituximab in combination with chemotherapy (R-chemo) in 1030 patients. The primary endpoints for this superiority trial were complete response rates (CR/Cru), and progression-free survival (PFS). R2 was not shown to be superior to R-chemo based on mature CR/CRu at 120 weeks (48% in R2 versus 53% for R-chemo), and interim PFS data at a medium follow-up of 37.9 months (77% with R2 versus 78% with R-chemo) – with the combination showing similar efficacy results to R-chemo.
Instead, the ASCO presentation highlighted differences in safety between the two arms.  The rate of grade ≥3 treatment-emergent adverse events was higher in the R-chemo arm (60% versus 70%). Only 8% of patients in the R2 arm experienced Grade 4 neutropenia, compared to 31% in the R-chemo arm, and 68% of R-chemo patients received growth factors, compared to just 23% in R2. Dr Fowler noted that R-chemo also resulted in increased nausea, vomiting, neuropathy and alopecia. However, R2 was not safer in all aspects, with the combination causing more frequent cutaneous reactions, tumour flare, diarrhoea and rash.
Given that the study was designed as a superiority trial, it failed to meet its primary endpoints. In response to an audience question, Dr Fowler did note that, in retrospect, it would have been better to design the study as a non-inferiority trial but that the decision had been made based upon the data they had at the time. Nevertheless, Dr Fowler believes that R2 should be considered as a first-line option in follicular lymphoma given its similar PFS to R-chemo at 120 weeks, similar overall survival, overall lower toxicity, and significantly reduced use of growth factors than in the R-chemo group.
One factor that was not touched upon in the presentation is the cost differential between R2 and R-chemo regimens. Dr Fowler was pressed on the 'economic toxicity' of the R2 regimen by an audience question. "I don't have a great answer for that… it is more expensive, it's less toxic," Fowler responded. All patients on the R2 arm received 18 months of treatment with the combination, and Dr Fowler stated that it is hard to know whether all patients really needed the full 18 months of treatment, or whether six or 12 months would have sufficed.
Panel member Bruce Cheson, MD,  added that even though physicians are traditionally told to provide these regimens for long periods of time, now that there are more effective assays of minimal residual disease (MRD), it might be possible to select patients who can stop at a finite period. They could then be re-treated later if, and when, the disease comes back, but that would certainly reduce costs.
For more insight and data, visit the GlobalData Report Store – Pharmaceutical Technology is part of GlobalData Plc.