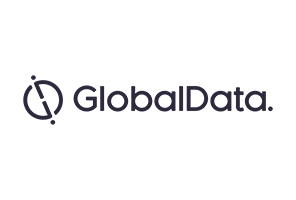 Earlier this week, Celgene announced a $9 billion cash buyout of the remaining 90% stake in Juno Therapeutics that it does not already own. This news signals a significant, albeit risky, push for Celgene in the cellular immunotherapies space, where the company sees Juno's lead chimeric antigen receptor- T cell (CAR-T) candidate, JCAR017, bringing in $3 billion in sales, with a potential FDA approval next year.
Celgene's flagship product, the mega-blockbuster oncology drug Revlimid, is losing patent protection as early as 2022 in the US, and the company is under pressure to offset the anticipated losses in sales. As Celgene has effectively missed the chance at a significant slice of the lucrative PD-1/PD-L1 pie in oncology, the company is looking outside of that space to reinforce its pipeline.
Enter Juno Therapeutics. Originally a frontrunner in the CAR-T race, Juno's outlook fell precipitously back in March 2017 when the company decided to scrap its lead CAR-T candidate, JCAR015, following five patient deaths in what was meant to be a pivotal trial in B-ALL. This decision led to Juno being leapfrogged by Novartis and KITE Pharma/Gilead, both of which now have approved CAR-T treatments (Kymriah and Yescarta, respectively) on the market.
Since the demise of JCAR015, Juno has redesigned its CAR-T platform, and has had preliminary success with positive early data with its newest lead candidate, JCAR017, in relapsed / refractory non-Hodgkin's lymphoma (NHL). Having lost first-to-market advantage, Juno is hoping that JCAR017 can turn in a best-in-class performance in NHL, but currently available data are too preliminary to determine whether this will be the case.
It is worth noting that the safety signals seen with the drug in the Phase I TRANSCEND trial remain concerning. Though no deaths on trial have been reported so far, in a cohort of 67 patients, 15% experienced severe neurotoxicity, and 1% experienced severe cytokine release syndrome.
Moving into the CAR-T market
Previous to its acquisition of Juno, Celgene was already testing the waters in the CAR-T field with a collaboration with bluebird bio that yielded a promising anti-B-cell maturation antigen (BCMA) CAR-T candidate, bb2121.
In November 2017, bb2121 was awarded Breakthrough Therapy Designation from the FDA for relapsed/refractory multiple myeloma. As multiple myeloma is a stronghold for Celgene's oncology franchise, and BCMA is one of the most promising novel targets in the disease, the company hopes bb2121 will find success as one of the first BCMA-targeting modalities to launch in multiple myeloma, demonstrating the utility of CAR-T outside of NHL.
By acquiring Juno, Celgene is hoping to carve out a bigger niche in the CAR-T space, an area where the big players in the PD-1/PD-L1 space have not invested heavily thus far and there is more room to maneuver. The major PD-1/PD-L1 players, Bristol-Myers Squibb (BMS) and Merck & Co., have put more emphasis on the less risky add-ons of traditional therapies, such as targeted drugs or chemotherapies, in efforts to increase the efficacy of their PD-1/PD-L1 backbone drugs.
That is not to say that CAR-T has not been considered as a potential combination partner to PD-1/PD-L1 drugs. Roche has just released preliminary data for the Yescarta + Tecentriq combination from the Phase I/II ZUMA-6 study in relapsed diffuse-large B cell lymphoma (DLBCL), and AstraZeneca's Imfinzi is being studied in combination with Juno's JCAR017 in a Phase I/II trial. With the acquisition of Juno, Celgene opens up the possibility of studying its own in-house combination of BGB-A317, the PD-1 drug it acquired from BeiGene, and JCAR017.
Investment risks
With all the possibilities that arise from having a CAR-T asset, it is also important to mention the big risk Celgene is taking by investing so heavily in this class of drugs. Thus far, the commercialization of the CAR-T drugs Kymriah and Yescarta have not been wildly successful. Scalability of the manufacturing process remains a central issue, as well as the extended timeframe (2–3 weeks) it normally takes to generate a single dose of CAR-T for just one patient.
Aside from supply concerns, the premium price tags (Kymriah costs $475,000 per patient, while Yescarta costs $373,000 per patient) of these CAR-T therapies has generated resistance with payers and insurers, and the lack of reimbursement infrastructure has further added to the lag in market access to these therapies, limiting their use to a just a handful of patients outside of clinical trials.
Further, as clinical follow-up has been relatively short for CAR-T treatments, the lack of definitive long-term efficacy data, paired with the significant and sometimes fatal risk associated with CAR-T administration, has relegated its use to salvage therapy. Key opinion leaders in multiple myeloma who were interviewed by GlobalData were generally positive about the future of the drug class in patients who have failed standard therapies and are fit enough to receive CAR-T, but stress that data showing sustainable responses and improved safety will be critical to justify the high price tag of these drugs.
Lastly, a missing piece of the puzzle and a big question mark for current CAR-T development is solid tumors. Work in this area has lagged far behind what has been done in blood cancers, but it is an area that has arguably higher commercial potential due to the limited treatment options in many solid tumors.
Benefits of the Juno acquisition
Celgene has put itself in a good position to be a frontrunner in the CAR-T space with its acquisition of Juno. The company stands to benefit from Juno's expertise and ongoing work into addressing concerns surrounding CAR-T.
Some of the approaches that Juno is actively exploring include automated manufacturing processes to speed up production of CAR-T cells from weeks to just two days using technology gained from its 2015 acquisition of the German biotech firm Stage Cell Therapeutics, and "off-the-shelf" CAR-T, which will allow high throughput production of the drug versus the current individualised process that makes the treatment for a single patient at a time.
Regardless of the outcome, Celgene's buyout of Juno has certainly put the spotlight on CAR-T as a drug class. It will be interesting to see if this news spurs a round of "me-too" drug development, similar to what we have seen in the PD-1/PD-L1 space.