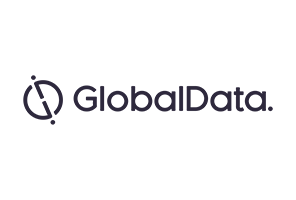 On October 19, Celgene announced that the Mongersen REVOLVE trial in Crohn's disease (CD) and its long-term safety trial SUSTAIN have been terminated, while the DEFINE trial has been withdrawn.
Celgene is currently waiting to review the results from the Phase II ulcerative colitis (UC) trial for Mongersen before deciding future plans in that indication for the molecule. This news marks a loss for Celgene, because in April 2014 Celgene entered into a global license agreement with Nogra Pharma to commercialize Mongersen and shelled out a staggering upfront payment of $710m for royalties. GlobalData had forecast Mongersen to generate sales of $386m in 2025 in the CD market alone. Celgene must now bank on another Phase III asset, ozanimod, an oral agonist of the sphingosine-1-phosphate subtype 1 (S1P1) receptor, to make up for the loss of Mongersen's potential sales, but will it be enough?
Ozanimod is an oral agonist of the S1P1 receptor, being developed for the treatment of moderate to severe UC, CD, relapsing multiple sclerosis, and other immune conditions. S1P1 is a member of a family of five receptors (S1P1 through S1P5) responsible for regulating immune and cardiovascular responses. An S1P1 receptor agonist makes B and T lymphocytes incapable of migrating from secondary lymphoid organs. The net effect is a reversible reduction in the number of circulating lymphocytes in the blood in autoimmune diseases such as CD and UC. Furthermore, ozanimod is a new oral S1P1 and S1P5 receptor modulator and it does not affect S1P3 and S1P4 subtypes, so there are fewer risks of adverse events such as bradycardia and macular edema.
In the Phase II TOUCHSTONE trial for ozanimod in moderate to severe UC patients, the primary endpoint was clinical remission (Mayo Clinic score ≤2, with no subscore >1) at eight weeks. Clinical remission was achieved in 16% of the patients who received 1mg of ozanimod and in 14% of those who received 0.5mg of ozanimod, as compared with 6% of those who received placebo. Although the primary endpoint was achieved, the trial was not large enough to establish a basis for efficacy and safety. Furthermore, the STEPSTONE Phase II trial is currently ongoing and is evaluating the change in endoscopic score. The interim results look promising, with 46% of patients achieving Crohn's Disease Activity Index (CDAI) remission at Week 12.
GlobalData anticipates by ending efforts with Mongersen, Celgene can now reallocate its resources, making ozanimod its primary focus for its IBD program. KOLs interviewed by GlobalData were only moderately impressed by ozanimod's response rate in TOUCHSTONE, which was 34.3% and 27.7% for ozanimod 1mg and 0.5mg, respectively. In addition, since UC is a crowded marketplace with many established TNF inhibitors, ozanimod may have a slow uptake. However, a lot of interest has been generated for ozanimod since it is an oral regimen, and this is a significant unmet need yet to be addressed in the IBD market. Taking all these factors into consideration, GlobalData forecasts the drug to have a low to moderate uptake for UC and generate about $374m of sales in 2025 for the UC market alone. All in all, shifting focus from Mongersen to ozanimod in the IBD space may eventually turn out to be more lucrative for Celgene in the long run.
Related Reports
GlobalData (2017). PharmaPoint: Ulcerative Colitis – Global Drug Forecast and Market Analysis to 2025, January 2017, GDHC142PIDR
GlobalData (2017). PharmaPoint: Crohn's Disease – Global Drug Forecast and Market Analysis to 2026, September 2017, GDHC160PIDR