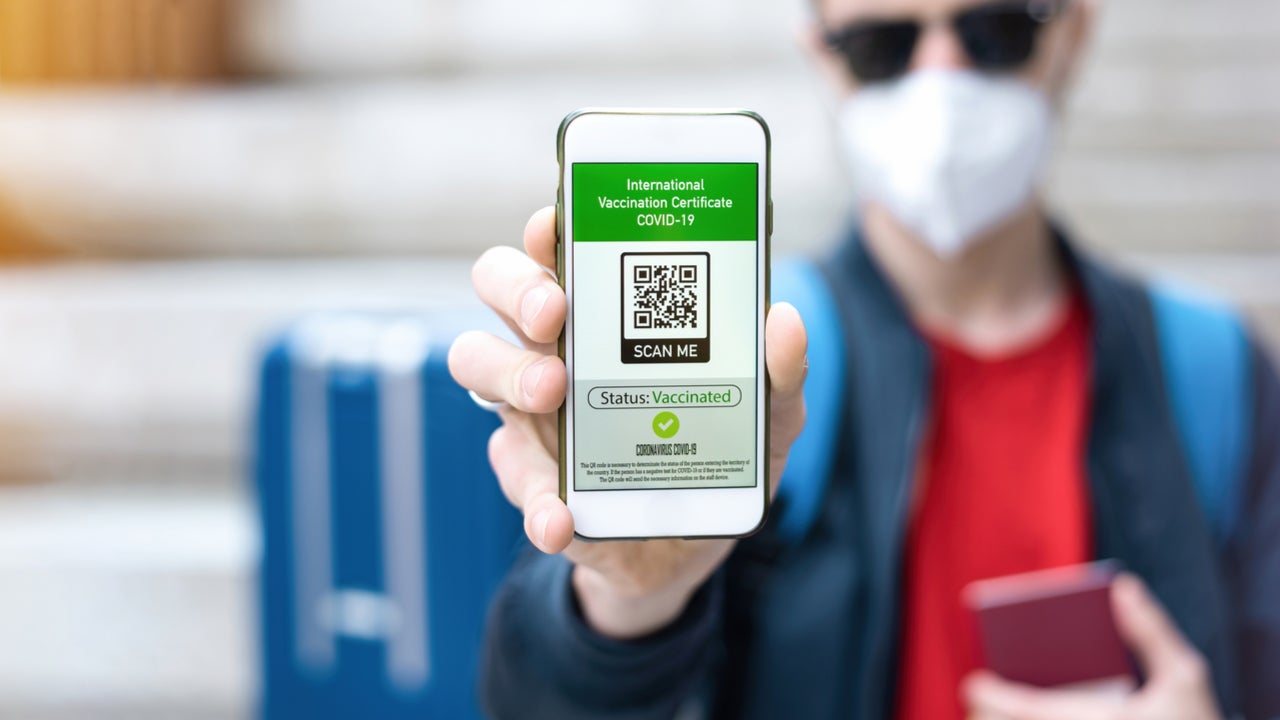 The top tweets are based on total engagements (likes and retweets) received on tweets from more than 150 healthcare experts tracked by GlobalData's Healthcare Influencer platform during the third quarter (Q3) of 2021.
The most popular tweets on healthtech in Q3 2021: Top five
1. Christopher Longhurst's tweet on New York expanding the Excelsior Pass digital vaccine platform
Christopher Longhurst, chief medical officer and chief digital officer at healthcare company UC San Diego Health, shared an article on New York governor Andrew M. Cuomo launching the Excelsior Pass Plus, an expansion of the Excelsior Pass digital vaccine platform. Launched in March 2021, the platform provides a digital copy of Covid-19 vaccination or negative test result through the SMART Health Cards Framework developed by the international consortium called VCI.
The expanded Excelsior Pass Plus platform will enable New Yorkers to securely display their vaccination details during interstate and international travel, the article highlighted. Furthermore, the SMART Health Cards Framework enables the vaccination details to be uploaded to the VeriFLY platform and travel through American Airlines to various countries including Greece, France, Spain and Germany. Longhurst noted that the launch of the expanded platform indicates the emergence of a national standard for digital vaccines.
Breaking news – New York transitions digital vaccine cards from proprietary IBM system to the open @SMARTHealthIT card spec, joining states like California and Louisiana, and health systems like @UCSDHealth – looks like a national standard is emerging! 👏🏻https://t.co/4GXYJseFp8 pic.twitter.com/C0Mnb4i4eq

— Christopher A. Longhurst (@CALonghurst) August 5, 2021
Username: Christopher A. Longhurst
Twitter handle: @calonghurst
Likes: 92
Retweets: 25
2. Glen Gilmore's tweet on drone ambulance that can save lives
Glen Gilmore, principal of consulting and digital marketing firm Gilmore Business Network, shared a video on a drone ambulance that can save lives by increasing emergency response times. Designed by Argodesign, the drone has the ability to fly and land in any location. It was developed to address slow emergency response times that are leading to the loss of about 1,000 lives a year.
The drone has the size of a compact car and can accommodate one passenger and an emergency medical technician (EMT). The patient will be stabilised by an EMT before being flown to the hospital by the drone. The design of the ambulance drone is more expensive than a traditional ambulance, but less expensive than medical helicopters, according to the video.
⛑Lifesaving 🚑💨 #drones

mt @HitechNectar #FirstResponders #IoT #AI #5G #HealthTech #uav #smartcities #TechForGood

cc @innonurse @DrFerdowsi @IrmaRaste @Gil_Bashe @DrHugue @Shi4Tech @ahier @PawlowskiMario

— Glen Gilmore | 🌻🥽 #CES2023 (@GlenGilmore) September 10, 2021
Username: Glen Gilmore
Twitter handle: @GlenGilmore
Likes: 80
Retweets: 66
3. Brian Ahier's tweet on how artificial intelligence (AI) is transforming healthcare
Brian Ahier, lead health IT engineer at technology company MITRE, shared an article on how AI will transform healthcare in the future. The technology can be incorporated into wearables and health monitoring sensors, and increase the efficiency and accuracy of ultrasound diagnostics, medical imaging, and cancer diagnosis and treatment.
The health monitoring wearable Oura Ring, for example, has collaborated with the Rockefeller Neuroscience Institute to create an AI-powered model that can detect symptoms in people even before they are infected with the flu. The first study conducted using the model revealed that  the Oura Ring detected common Covid-19 symptoms three days early with 90% accuracy using infrared light-emitting diodes (LEDs), accelerometers, gyroscopes, and body temperature sensors.
Similarly, AI can be deployed in diagnostics to improve accuracy. Medical device start-up Exo, for example, has developed a diagnostic that combines ultrasound and AI for improved imaging in patients. The tool is equipped with sensors and nanotechnology, which are used to visualise any area of the body and convert it into a 3D image enabling physicians to use the ultrasound in real time.
How AI Will Transform Healthcare

by @PeterDiamandis and @FeliciaHsu8 https://t.co/lOEds5KabO pic.twitter.com/LwssSfXdYz

— Brian Ahier (@ahier) July 25, 2021
Username: Brian Ahier
Twitter handle: @ahier
Likes: 44
Retweets: 40
4. Ian Weissman's tweet on a 3D-printed vaccine patch developed by scientists
Ian Weissman, attending radiologist at Milwaukee Veterans Affairs Medical Center, shared an article on a 3D-printed vaccine patch developed by scientists from Stanford University and the University of North Carolina. The vaccine patch is made from polymer and is 1cm2 in size. It includes 100 3D-printed microneedles that are 700 micrometres long. The needles can penetrate through the skin and inject the vaccine.
When tested on mice, the patch generated an immune response that was 20 times higher than the traditional intradermal vaccination. Researchers stated that the patch can address the need for easy and painless administration of intradermal vaccines. It can also help in reducing vaccine hesitancy for people who have needle phobia. The microneedles can also address manufacturing challenges as they can be 3D-printed and customised for various conditions including flu, measles and Covid-19.
A team of scientists have developed a 3D-printed vaccine patch as a painless way to immunize without the use of a needle while offering a better immune response, according to the study. @EvanKirstel @DrHugue #ThisIsOurShot https://t.co/4FZw2uqksT

— Ian Weissman, DO (@DrIanWeissman) September 27, 2021
Username: Ian Weissman
Twitter handle: @DrIanWeissman
Likes: 42
Retweets: 23
5. Rasu Shrestha's tweet on Xealth securing $24m in series B funding
Rasu Shrestha, chief strategy and transformation officer and executive vice president at healthcare company Atrium Health, shared an article on digital health provider Xealth securing $24m in a series B funding round to improve digital health offerings. The funding was led by a non-profit health care system Advocate Aurora Enterprises, and included participation from health systems such as Banner Health, ChristianaCare, Cone Health, Memorial Hermann, and Nebraska Medicine.
The new funding round brought the total funding raised by Xealth till date to $52.6m. The Xealth platform is accessible to more than 10,000 physicians who can include digital health tools in their workflows that can also be integrated with electronic health records (EHRs). It offers 50%-80% reduction in integration and deployment costs, while improving patient engagement with digital assets. The platform also enables patients to be enrolled in health programmes and share information with care providers through EHR.
#Innovation done right, makes technology invisible.💙

Congratulations to @xealthinc on a $24m series B, and ensuring that we're deepening the connection points between the patients & their care teams. https://t.co/6MoF5Kvk34 #digitalhealth #hcldr #HITsm pic.twitter.com/AJZwKsXbgu

— Rasu Shrestha MD MBA (@RasuShrestha) September 21, 2021
Username: Rasu Shrestha MD MBA
Twitter handle: @RasuShrestha
Likes: 41
Retweets: 18