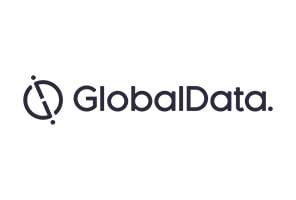 Prominently, monoclonal antibodies against the inhibitory programed cell death 1 (PD-1) and its ligand (PD-L1) have dramatically shifted the paradigm of cancer treatment in recent years. However, despite the impressive clinical efficacy of these agents in several solid tumors, it is now apparent that a sizable subset of patients do not respond to this checkpoint blockade for reasons that remain elusive.
The torch-bearing combination strategy of PD-1 and cytotoxic T-lymphocyte-associated protein 4 (CTLA-4) in melanoma and non-small cell lung cancer (NSCLC) provided the first data that showed the clinical benefit of combining agents with synergistic mechanisms of action. The CTLA-4 checkpoint blockade is complementary and non-redundant to PD-1 inhibition, which translates to remarkable success for this combination. Importantly, this provided a proof-of-concept for the further exploration of immunotherapy combinations. The mechanistic premise of such strategies goes beyond magnifying the response; some of these agents could potentially drive the tumor to a more immunogenic state. In this article, a summary is provided of the benefits and drawbacks of PD-1/PD-L1-based combinatorial approaches.
Co-stimulatory Molecules
Co-stimulatory immune checkpoint molecules such as CD137 and CD134 are expressed by activated T cells and other immune cells. The stimulation of these molecules provides a way to counter the mechanism tumors use to evade immune surveillance.
The inhibition of PD-1, which speeds up the immune system, and the activation of these co-stimulatory molecules are complementary approaches to enhance immune responses, making this partnering strategy particularly appealing. The potential drawbacks to this strategy include heightened toxicities in comparison to PD-1 monotherapies, as illustrated by the combination of PD-1 and CTLA-4 in melanoma.
Vaccines
A prerequisite to having an effective immune checkpoint blockade is rendering the evolving tumor visible to the immune system. This relies on a sufficient pool of existent T cells, which are targeted weapons that infiltrate the tumor microenvironment to destroy tumor cells. To achieve this, T cells recognize molecules displayed on the surface of tumor cells called neoantigens, a distinct product of the tumor's accrued mutations. One of the most effective cancer vaccine strategies involves the administration of specific neoantigens or other antigens that can be recognized by T cells. In combination with PD-1 blockade, this has the potential to stimulate T cell expansion, thereby enhancing anti-tumor responses in patients where this is not otherwise innately possible.
The vaccine approach has been called into question by its detractors due to the lack of ideal immunization protocols, the fact that cells across different sections of the tumor accrue dissimilar mutations (and neoantigens), and the fact that prior approaches have been unsuccessful.
Oncolytic Viruses
There is considerable clinical appreciation for enhancing immune responses by combining immune checkpoint blockade with an oncolytic virus, a gene therapy that is delivered to cancer cells using a viral vector. The premise for this combination strategy lies in the potential of oncolytic viral therapy to induce the activation of T cells and mediate tumor death, which has similarities to the vaccination approach.
The downside of this approach is that, for some pipeline oncolytic viral therapies, attenuation of the response due to premature neutralization and clearance of the viral vector by the immune system was seen in some patients.
CAR-T Cell Therapy and Adoptive Cell Transfer Therapy
Chimeric antigen receptor (CAR) T cells and adoptively transferred T cells are cells extracted from a patient and genetically engineered in vitro, which are then returned to the same patient. This approach has shown a striking anti-tumor effect in both solid and hematological malignancies. A T cell-inflamed tumor microenvironment is linked to beneficial responses to immunotherapies, which makes this combinatorial strategy with PD-1/PD-L1 inhibition appealing.
The shortcomings of such strategies include the complexity of their manufacturing process and the expected exorbitant cost of treatment.