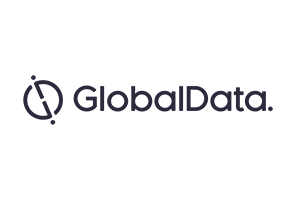 Anti-nerve growth factor antibodies (anti-NGF) are biologics currently under development in the seven major pharmaceutical markets (7MM) of the US, France, Germany, Italy, Spain, the UK, and Japan for pain associated with knee or hip osteoarthritis (OA), arthritis, lower back pain, musculoskeletal pain, and pain associated with neoplasm metastasis.
The development of anti-NGFs has been arduous, with two separate clinical holds placed by the US Food and Drug Administration (FDA), first in 2010 and subsequently in 2012. These clinical holds were lifted in 2015, allowing for the commencement of Phase III trials.
The major players in this space include Pfizer / Eli Lilly's tanezumab, which received FDA fast track designation in June 2017, and Regeneron/Teva's fasinumab.
As biologics, anti-NGFs are expected to carry a heavy price tag and significantly drive OA sales by 2026. GlobalData valued the OA market at $1.6bn in the 7MM in 2016, and sales are expected to increase to $3.5bn in 2026, at a compound annual growth rate (CAGR) of 8.1%. This is largely due to the entry of the first-to-market anti-NGF tanezumab.
OA is a slowly progressive joint disease that is a major cause of disability and pain among the elderly. The OA space is characterised by a high level of unmet clinical need driven by the limited effectiveness of currently available analgesics and the lack of disease-modifying OA drugs (DMOAD).
The current standards of care in OA focus on symptom management and are made up of generic pharmaceuticals, including NSAIDs, opioids, antidepressants, and intra-articular injections. Patients' responses to these therapies are not uniform, and more than half of all treated patients fail to achieve adequate pain relief. There is a pressing need for alternative analgesics with the ability to adequately address pain in OA patients. GlobalData believes anti-NGFs have the potential to address this need in moderate-to-severe OA patients.
Tanezumab is the most commercially and clinically attractive anti-NGF expected to launch in the 2016–2026 forecast period, with sales reaching more than 600 million in 2026 and accounting for nearly one-fifth of all global sales. According to GlobalData's primary research, the company initially expects a slow uptake for the anti-NGFs due to the bad press surrounding the drugs' safety profile.
Tanezumab has been extensively studied in Phase III trials and has shown superiority to naproxen in relieving OA pain. The uptake of anti-NGFs is likely to improve following an initial lag period as physicians become accustomed with the therapy. In addition, the high price associated with these biologics may lead to reimbursement barriers in the genericised OA market, especially in the five major European markets (5EU) of France, Germany, Italy, Spain and the UK, where a greater emphasis is placed on drug pricing and cost-effectiveness compared with the US.
However, even with the entry of anti-NGFs to the market, the unmet need for improved analgesics remains largely unfulfilled and there remains an abundance of opportunities for the development of novel analgesics and DMOADs. OA is considered to be a heterogeneous disease, with a complicated pathophysiology and unclear etiology. Distinct OA patient populations exist and therapies targeting these subgroups are needed.
OA is most prevalent in elderly patients who often have other comorbid conditions alongside OA, such as diabetes or hypertension. Many treatment modalities currently available for OA are often contraindicated in these patients. One of the remaining unmet needs in this disease area is for therapies that simultaneously address the OA and the comorbidities an elderly patient may have.
As there are a vast array of novel analgesics and DMOADs in the OA pipeline, GlobalData expects the OA treatment algorithm to change significantly over the next 20 years, with the anti-NGFs tanezumab and fasinumab garnering significant market share over the next decade. GlobalData anticipates tanezumab to out-perform fasinumab by the end of 2026, as key opinion leaders (KOL) interviewed by GlobalData indicated that tanezumab shows improved efficacy in comparison to fasinumab. Fasinumab also experienced difficulties during its Phase IIb lower back pain development programme in October 2016, resulting in a clinical hold due to safety concerns.
The OA space remains a lucrative opportunity for drug developers as the understanding of OA pathophysiology improves, and novel biomarkers allow for the dentification of new drug targets and, consequently, more efficacious therapies.
---
Related Reports
GlobalData (2016). OpportunityAnalyzer: Osteoarthritis – Drug Forecast and Market Analysis to 2024, June 2016, GDHC043POA
GlobalData (2017). OpportunityAnalyzer: Osteoarthritis – Drug Forecast and Market Analysis to 2026, to be published