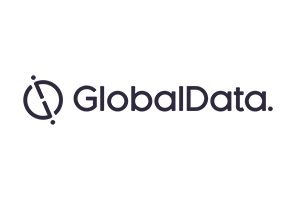 On June 13, Pharmaxis announced that its recently completed Phase III trial of Bronchitol, the inhaled version of mannitol, successfully met its primary endpoint, and that it will submit a New Drug Application (NDA) to the FDA by Q4 2017.
The Phase III trial was designed after extensive consultation with the FDA.
Bronchitol was approved by the European Medicines Agency (EMA) in 2012. However, the FDA declined to approve Bronchitol for cystic fibrosis (CF) patients in March 2013 based on treatment-related frequent early dropouts in the DPM-CF-301 trial, and the lack of statistical significance of the primary endpoint in the DPM-CF-302 trial.
The DPM-CF-301 trial was a Phase III trial designed to determine the efficacy and safety of chronic treatment with inhaled dry powder mannitol in CF patients. The DPM-CF-302 trial was also a Phase III trial designed to investigate and confirm the findings from the previous studies, as well as to examine the drug's effect on antibiotic use and chest infections.
The most recent Phase III trial was a double-blind, randomized, parallel arm, controlled, multicenter, interventional study aimed at providing prospective evidence of the safety and efficacy of mannitol in CF patients ages 18 and older.
The primary endpoint of the trial was the mean change in forced expiratory volume in the first second (FEV1) in mL from baseline over a 26-week treatment period.
The study demonstrated the superiority of Bronchitol versus placebo on the primary endpoint, with an effect of 54mL (p=0.02), corresponding to a 2.2% relative change (p=0.025).
Bronchitol also had a good safety profile, with similar rates of adverse events compared to control.
Successful completion of the trial makes Bronchitol poised to gain marketing approval by H1 2019.
CF is an inherited autosomal recessive disorder that causes persistent lung infections, impairs breathing ability over time, and affects more than 70,000 people worldwide.
Characterized by a loss of function in the CFTR protein, CF causes abnormally thick, sticky mucus production that can lead to airway obstruction and lung infections, and can eventually lead to pancreatic insufficiencies due to mucous blockage of the pancreatic duct.
There are currently four classes of approved treatments for the CF indication: inhaled antibiotics, mucolytics, CFTR modulators, and pancreatic enzyme replacement therapies (PERTs).
Mucolytic drugs help improve airway clearance.
The only mucolytic drug that is approved in the US is Genentech's Pulmozyme (dornase alfa), which is a recombinant human deoxyribonuclease I that decreases mucus viscosity by digesting DNA fragments that are derived from dead bacteria and immune cells.
Hypertonic saline is also used as an off-label mucolytic therapy to provide airway clearance.
According to key opinion leaders (KOLs) interviewed by GlobalData, Bronchitol is similarly effective as other mucolytic agents on the market, and has similar routes and frequencies of administration as the currently marketed products.
GlobalData expects that Pulmozyme will remain the market leader in CF mucolytics, as it offers a more favorable efficacy and safety profile compared to Bronchitol.
Therefore, if Bronchitol receives FDA approval, Pharmaxis' strategy moving forward should be to target CF patients that do not respond well to Pulmozyme treatment.