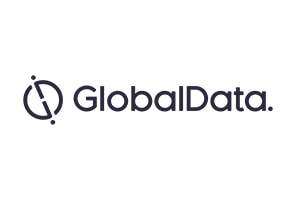 On September 22, Johnson & Johnson (J&J) received a complete response letter from the FDA for sirukumab for the treatment of moderate to severe rheumatoid arthritis (RA).
The complete response letter came shortly after the Arthritis Advisory Committee did not recommend the approval of sirukumab in August due to concerns surrounding the drug's safety profile. Sirukumab is an anti-interleukin 6 (anti-IL-6) human monoclonal antibody that differentiates itself from currently approved biologics by targeting the IL-6 cytokine, rather than targeting the IL-6 receptor, as Regeneron's recently approved Kevzara (sarilumab) and Genentech's established Actemra (tocilizumab) do. That being said, the FDA is requiring additional clinical data before further evaluating the safety of sirukumab in the treatment of RA, delaying the biologic's potential launch in the US. Although key opinion leaders interviewed by GlobalData viewed sirukumab as a "me too" product of Actemra and unlikely to become a blockbuster therapy, GlobalData expects over half of the drug's potential sales to come from the US, marking a substantial loss to J&J.
RA is a chronic autoimmune disease that causes inflammation and deformity of the joints, and afflicts both juveniles and adults. While no definitive cause of RA has been established, research suggests a multifactorial pathogenesis involving genetics, the environment, and infectious agents. If RA is left untreated, significant damage to the bone ensues, a process known as bone erosion, forcing patients to stop working; the disease becomes an overwhelming challenge due to the physical, emotional, and financial burdens it causes.
Current clinical practice advises the use of methotrexate as the first line of therapy with the addition of conventional synthetic disease-modifying anti-rheumatic drugs (csDMARDs) until remission is reached. If remission or low disease activity cannot be reached by this approach, a biologic drug will likely be added with anti-tumor necrosis factors (anti-TNFs) generally favored because of the extensive experience and comfort that rheumatologists have with their use. First-generation anti-TNFs (Amgen's Enbrel [etanercept], AbbVie's Humira [adalimumab], and J&J's Remicade [infliximab]) represent the first line of therapy for the biologic agents. The second and third lines of therapy continue to favor anti-TNF agents, followed by other biologics, including Bristol-Myers Squibb's Orencia (abatacept), Actemra, Kevzara, and Biogen/Genentech's Rituxan (rituximab) as well as small molecules, such as Pfizer's Xelajnz (tofacitinib). If approved, GlobalData anticipates J&J will position sirukumab for the TNF-failure patient population or ahead of the anti-TNF drugs for use as a monotherapy or in combination with csDMARDs.
The complete response letter was based on the global Phase III SIRROUND development program, which included five studies assessing the safety and efficacy of subcutaneous sirukumab (50mg every four weeks or 100mg every two weeks) in RA patients who had an inadequate response to DMARDs, including methotrexate or anti-TNF agents. Sirukumab demonstrated significant efficacy in the treatment of RA as assessed by the progression of structural damage and patient-reported outcome measures such as pain, fatigue, quality of life, and physical function. The FDA rejection of sirukumab was not due to a lack of efficacy, but rather concern around the safety profile due to an increased mortality compared with placebo. Of the 35 deaths following the last dose of therapy, 34 occurred in patients receiving sirukumab, resulting in a 12 to one vote against the approval of the IL-6 inhibitor by the Arthritis Advisory Committee.
Regarding the competition in the RA market, IL-6 inhibitors Actemra and Kevzara have been approved in the US since January 2010 and May 2017, respectively. Kevzara and sirukumab are both "me too" products of Actemra, but are entering the market at a time when biologics are expected to be prescribed more frequently. Although this presents a substantial opportunity for sirukumab, if approved, it will have to compete with two established anti-IL-6 biologics in addition to Alder and Ablynx's pipeline IL-6 inhibitors clazakizumab and vobarilizumab, respectively, both expected to launch in 2023 in the US, not to mention the launch of Actemra biosimilars in 2022. GlobalData forecasts sirukumab to have US market potential upwards of $300M, placing pressure on J&J to conduct safety trials convincing the FDA of sirukumab's positive safety profile.