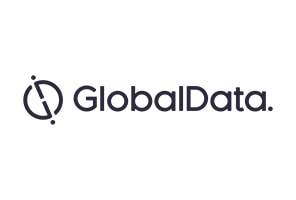 In addition to three assets already partnered, the company plans to off-load or seek partnership for one Phase I and six Phase II oncology assets. These assets represent a substantial portion of Lilly's mid-stage pipeline, with only nine Phase II assets remaining for all therapeutic areas. Furthermore, the company split its remaining oncology assets into strategic categories of "priority" and "tier 2" development programs. This announcement represents an effort on Lilly's behalf to re-focus its oncology franchise and build on its existing agents.
Over the past decade, developments in the field of oncology have launched this therapeutic area to its high-priority status. Competition has subsequently intensified with the advent of this increased interest. Lilly, having recognized the changing dynamics in oncology, remains optimistic regarding the remaining opportunities and has elected to refocus its portfolio. Unlike Roche and Novartis, Lilly is a relative newcomer to oncology, with a few key assets: Cyramza for gastric cancer, metastatic non-small cell lung cancer (NSCLC), and metastatic colorectal cancer (CRC); and Lartruvo, which is approved for soft tissue sarcoma. Notably, Lilly has also filed for regulatory approval of abemaciclib, a cyclin-dependent kinase (CDK) 4/6 inhibitor, which is expected to become the third CDK 4/6 inhibitor approved for breast cancer. Part of the company's strategy will be to build on these three foundational agents through targeting of specific subpopulations with molecular signatures, to overcome resistance mechanisms through "rational" combination strategies, and to develop immunotherapies.
With seven of Eli Lilly's assets up for auction, the level of industry-wide interest in these products will be seen as news emerges within the coming months. Given the relatively mature status of some of the assets, a prospective partner will need sufficiently large resources to bring these agents through the next stages of clinical development. Though this offering is unusual, it is not unheard of, and most closely mirrors the April 2014 announcement of a three-part transaction between GlaxoSmithKline (GSK) and Novartis. In a strategic move by both companies to re-focus on their strongest portfolio items, GSK transferred its oncology portfolio to Novartis, and acquired assets from Novartis in vaccines and consumer healthcare. The transactions took place over a year and included the transfer of employees and cash transactions, including ongoing royalty payouts. As a result, Novartis was able to strengthen its already-strong position within the oncology market. Nearly three years later, GSK's vaccines portfolio outlook is looking positive with mid-to-high single-digit growth forecast between 2016 and 2020. This is an exciting turnaround for the company, considering the unit's initial struggles to make this sector profitable.
Eli Lilly has a strong history in the diabetes and Alzheimer's/dementia markets and is a newcomer to the immunology market with the 2016 approval of Taltz for psoriasis. Its positioning in each of these markets will be strengthened over the next decade, as Lilly expands its labels for Taltz and its diabetes drug, Jardiance. Additionally, the pipeline lists new molecular entities (NMEs) in diabetes, immunology, and dementia. Eli Lilly's early-to-mid stage oncology portfolio remains strong as well. Excluding the assets labeled for external partnership, the pipeline lists six NMEs for oncology in Phase I and three in Phase II. With its remaining assets and a clear vision for success, Eli Lilly is poised for a bright future in oncology.