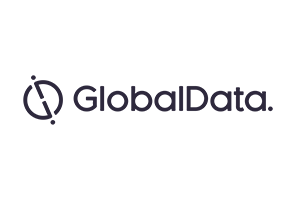 A highlight from the second day of the European Society of Cardiology (ESC) congress was the session 'PAH – Timely and Effective Decisions in Clinical Practice', which was sponsored by Actelion Pharmaceuticals.
During the session, one of the world's leading physicians in the management of Pulmonary Arterial Hypertension (PAH) and Associate Professor at the University of Bologna Dr. Nazzareno Galie questioned whether there is still space for monotherapy in the treatment of PAH.
To start his presentation, Galie polled the audience on whether they would choose a monotherapy approach for a newly diagnosed PAH patient who did not respond to an acute vasoreactivity test, showed no clinical signs of right heart failure, and had no progression of symptoms. Of the audience, 48% responded yes, 38% said they would provide an initial combination therapy, and 14% were unsure.
Galie then went on to show data from the AMBITION study, a Phase III trial comparing the efficacy of the first-line combination therapy of GlaxoSmithKline's (GSK's) ambrisentan + Eli Lilly's tadalafil with that of first-line monotherapy of either ambrisentan or tadalafil in PAH patients.
The data demonstrated that initial combination therapy delayed time to clinical failure, the first occurrence of a composite and point of death, hospitalisation for worsening PAH, disease progression, and unsatisfactory long-term clinical response in newly diagnosed and treatment-naive patients.
Regarding the results of the trial, Gaile noted: "We have to expect PAH to progress rapidly in patients on initial monotherapy."
In accordance with Dr. Galie, the ESC/European Respiratory Society (ERS) guidelines recommend combination therapy, a decision supported by clinical trial data.
Throughout the presentation, various studies were referenced as part of Galie's argument for increased combination therapy for PAH patients.
One such study was the SERAPHIN study, a Phase III trial that compared the efficacy of Actelion's macitentan in patients with symptomatic PAH against placebo.
The majority of patients in the trial were already on a background PAH therapy of phosphodiesterase type 5 (PDE5) inhibitors. It was found that macitentan had a significant effect on long-term outcomes in patients already on background therapy, specifically reducing the risk of a morbidity / mortality event by 38% and significantly improving hemodynamics.
This study helped illustrate Gaile's point that combination therapies could address multiple manifestations of PAH simultaneously, potentially showing a synergistic effect.
Another study referenced by Gaile was the INTENTION study, which investigated the results of an initial combination therapy of Actelion's bosentan + Pfizer's sildenafil versus monotherapies of bosentan or sildenafil. The study supports the dual oral combination of an endothelin-receptor antagonist (ERA) + PDE5 inhibitor in a large number of PAH patients.
Gaile also showcased the BRAND-NEW study, which investigated the efficacy of initial combination therapy of macitentan + sildenafil versus monotherapies of ERA or PDE5 inhibitor. It found that there were fewer hospitalisation events and higher reductions in pulmonary vascular resistance in patients treated with initial combination therapy compared to those on initial monotherapies.
The OPTIMA study is an ongoing Phase III trial evaluating the efficacy, safety, and tolerability of initial combination therapy with macitentan + tadalafil in newly diagnosed patients with PAH. Preliminary results of the trial were presented at the American Thoracic Society (ATS) Conference in May and demonstrated that the combination therapy led to improvements in cardiopulmonary hemodynamics and World Health Organization Functional Class (WHO FC).
Towards the end of his presentation, Galie repeated his poll, asking the audience his original question once more. This time, 77% indicated that they thought a dual combination therapy was the most appropriate option for the patient.
Gaile concluded by stating that monotherapies have a residual role in a minority of PAH patients, including those who have been on long-term treatment with monotherapy and have stabilised their PAH manifestations, as well as those who do not have access to combination therapies due to lack of access or reimbursement.
According to key opinion leaders interviewed by GlobalData, the percentage of PAH patients that are prescribed combination therapies will continue to increase over the next ten years. Furthermore, GlobalData expects that pipeline therapies will have supporting clinical trial evidence that demonstrates their combined efficacy with currently marketed PAH drugs.