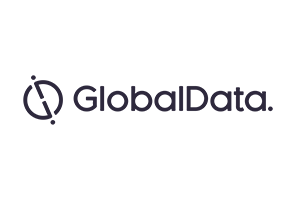 During the past year, Gilead Sciences' three newly launched, tenofovir alafenamide (TAF)-based anti-HIV products achieved approximately $2.1 billion in annual global sales. The successful uptake of these products, which rapidly garnered a solid portion of the market share, is attributable to the positive safety profile of TAF, which holds a lower risk of adverse events compared with its predecessor, Viread (tenofovir disoproxil fumarate [TDF]), as well as to the wise pricing strategy that the company applied.
Gilead's plan of advancing its three TAF-based products – Genvoya (elvitegravir/cobicistat/emtricitabine/TAF), Odefsey (emtricitabine/rilpivirine/TAF), and Descovy (emtricitabine/TAF) – to the market in less than six months came in response to current and future increased competition from generic HIV regimens, branded fixed-dose combinations (FDCs), and branded single-tablet regimens (STRs).
Generic and innovative competition
In fact, Gilead will soon face US and EU patent expirations for two of its TDF-based HIV therapies, Viread and Truvada (emtricitabine/TDF), as early as 2017 for Viread. GlobalData expects that the upcoming loss of exclusivity for these two blockbuster brands will stimulate the entry of generic multi-tablet regimens from various generics manufacturers, which will put pressure on TDF-containing brands.
To mitigate the impact of generic TDF on its market share, the California-based pharmaceutical company aimed to switch patients taking its TDF-based brands on to its next-generation regimens. To catalyze this transition, the new products have been positioned at competitive price points compared with their predecessors, which include Stribild (elvitegravir/cobicistat/emtricitabine/TDF), Complera (emtricitabine/rilpivirine/TDF), and Truvada. Despite the potential of larger revenues associated with a premium price, Gilead chose to price Genvoya and Odefsey slightly lower than Stribild and Complera in the US to encourage switching onto the TAF-based regimens, which are under patent protection for the foreseeable future.
Apart from generic competition, the company must also face threats from other brands, as its competitors, ViiV Healthcare, Janssen, and Merck & Co., are currently working on developing new HIV treatments to supplement their already strong portfolios.
Nevertheless, Gilead is currently advancing a fourth TAF-based product, bictegravir/emtricitabine/TAF. GlobalData expects the product – which is currently in Phase III of clinical development – to be launched in the US in 2018, and assumes that it will see a rapid uptake due to its ability to provide similar, and possibly even superior, HIV viral suppression compared with a regimen of ViiV Healthcare's Tivicay (dolutegravir) + Descovy, based on Phase II data presented at CROI 2017.
Although the future of Gilead's anti-HIV drugs will likely still be impacted by generic erosion and competition from other companies' innovative products, GlobalData expects TAF-based products will maintain their leading position in the HIV market for the foreseeable future.