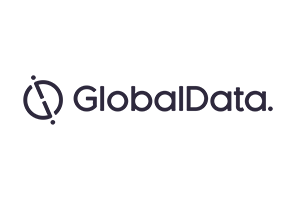 In a US political climate where reduced government regulation is viewed by many as the answer to improving the economy, policymakers would be wise to refrain from making drastic changes to the FDA—specifically any changes that would hamper the FDA's ability to rigorously evaluate the safety and effectiveness of new drugs.
Since the US Congress passed the Food, Drug, and Cosmetic Act in 1938, the FDA has been responsible for ensuring the safety of all drugs approved for commercialisation and use in the US. On the heels of Europe's thalidomide crisis, the 1962 Kefauver-Harris Amendment expanded the agency's authority to include assessing the effectiveness of investigational drugs, among other reforms solidifying its role as a critical gatekeeper for the healthcare industry.
While the Trump Administration has yet to announce its nominee for FDA Commissioner, it has floated several names that reveal its desire to curtail the FDA's authority, the most concerning of which is Jim O'Neil, who in the past has advocated for a less stringent FDA approval process that would eliminate the need to demonstrate efficacy alongside safety as a condition for market entry.
Reducing the FDA's power in the name of speedier approvals would not only put the public's safety in jeopardy, but it would also harm small biotechnology companies that rely on the agency's stringent safety and efficacy requirements to level the playing field with Big Pharma. A strong FDA is in the pharmaceutical industry's best interest.
Drug development is expensive, time-consuming, and fraught with uncertainty. According to a 2014 study from the Tufts Center for the Study of Drug Development, it costs an average of $2.6 billion to bring a drug to market, and only 10% of all Phase I products receive FDA approval. With pharmaceutical companies having an enormous financial interest in the commercial success of any assets that advance to late-stage clinical trials, regulatory authorities must have the power to act in the public's best interest.
Despite being characterized by some critics as having unnecessarily high standards, the FDA has shown its willingness to accelerate the approval of innovative products that address areas of high unmet medical need, as evidenced by its various expedited review pathways.
Instead of championing an agency-wide overhaul, policymakers critical of the FDA should center their efforts on streamlining the generic drug approval process and closing the regulatory and pricing loopholes that allowed the likes of Turing, Mylan, and other companies to raise prices of older medicines exorbitantly.
Ultimately, the need to ensure that only safe and effective drugs reach the public must be balanced with maintaining a regulatory environment that enables and rewards true innovation. For the FDA, less authority is almost certainly not the answer to improving industry productivity.