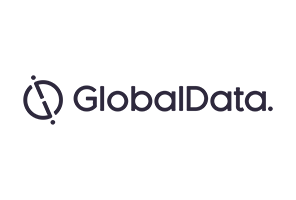 Novo Nordisk is preparing to enter the hemophilia B market with its long-acting recombinant factor IX (rFIX) Refixia (nonacog beta pegol), after the European Medicines Agency's (EMA) Committee for Medicinal Products for Human Use (CHMP) gave its positive opinion and recommended the drug for prophylaxis and treatment of bleeding episodes in hemophilia B patients ages over 12 years on 23 March 2017. The US launch is also expected in 2017. However, GlobalData questions the commercial potential of Refixia in the hemophilia B market due to its late market entry and lack of clinical differentiation.
Novo Nordisk is currently one of the key players in the hemophilia space, thanks to the widespread use of NovoSeven RT (eptacog alfa), the only recombinant factor replacement therapy available for hemophilia A and B patients with inhibitors and, to a lesser extent, NovoEight (turoctocog alfa), a short-acting recombinant factor VIII (rFVIII) that allowed the Danish company to move from the niche inhibitor segment into the main hemophilia A market segment. Refixia represents the company's attempt to establish itself in the hemophilia B space, where Novo Nordisk has not yet set foot.
Refixia will be the third long-acting rFIX to enter the hemophilia B market after the launch of Bioverativ's Alprolix (eftrenonacog alfa) and CSL Behring's Idelvion (albutrepenonacog alfa) in 2014 and 2016, respectively. Despite the PEGylation strategy employed by Novo Nordisk, which has allowed a notable half-life extension (111 hours for Refixia compared to 82 hours and 104 hours for Alprolix and Idelvion, respectively), this improvement translates only into a limited clinical benefit for Refixia, which is expected to be infused once every 10 days, similar to Alprolix and Idelvion, when used prophylactically.
"According to key opinion leaders, Refixia does not have any strong clinical differentiation from its two competitors."
According to key opinion leaders interviewed by GlobalData, Refixia does not have any strong clinical differentiation from its two competitors, which benefited from an early market entry, and is mainly perceived as a me-too agent. GlobalData expects the late approval and the lack of a predecessor short-acting rFIX from Novo Nordisk in the hemophilia B market to limit the commercial opportunity for Refixia.
Given that the increasing costs of hemophilia care is one of the main concerns in developed markets, Novo Nordisk, a long-term player well aware of the market dynamics, might decide to offer Refixia at a discounted price, which would appeal to US insurers and EU payers. However, GlobalData sees this scenario as highly unlikely, as only a couple of years ago the company set the price for its NovoEight, a late-entry rFVIII in the hemophilia A market, similar to that of more established products; therefore, GlobalData expects Refixia to be priced on par with Alprolix, and ultimately struggle to gain its share among hemophilia B patients.